Well the popularity of the naked wedding cake certainly hasn't waned this year! It is definitely not just a passing fad with so many couple still opting to go bare – whether you're not a fan of icing, prefer a rustic look, are on a budget or just simply because! They don't have to be a boring option. I have previously blogged on their versatility (see here) but thought I would do a little round-up of some of my favourites from this year so far…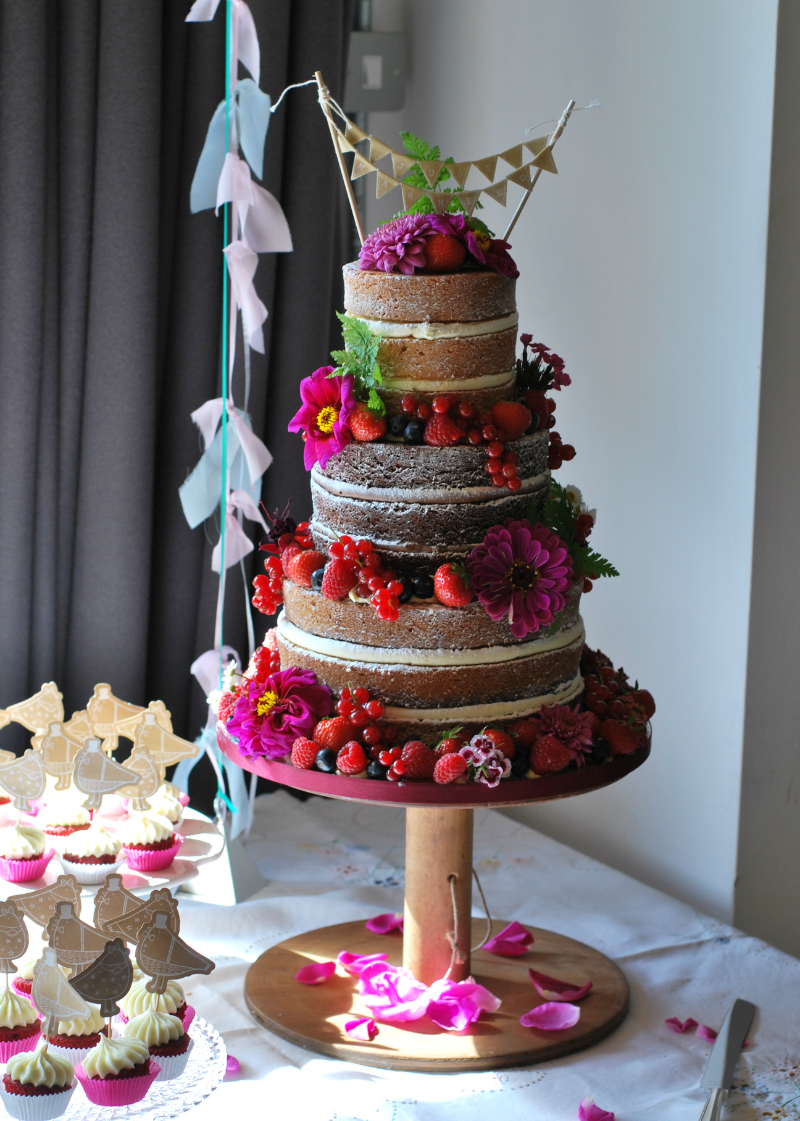 First up is this colourful number which I created for a wedding at The Proud Archivist last month. With heaps of berries, a cute little (bargain) bunting cake topper from Paperchase and a beautiful selection of edible flowers from Greens of Devon.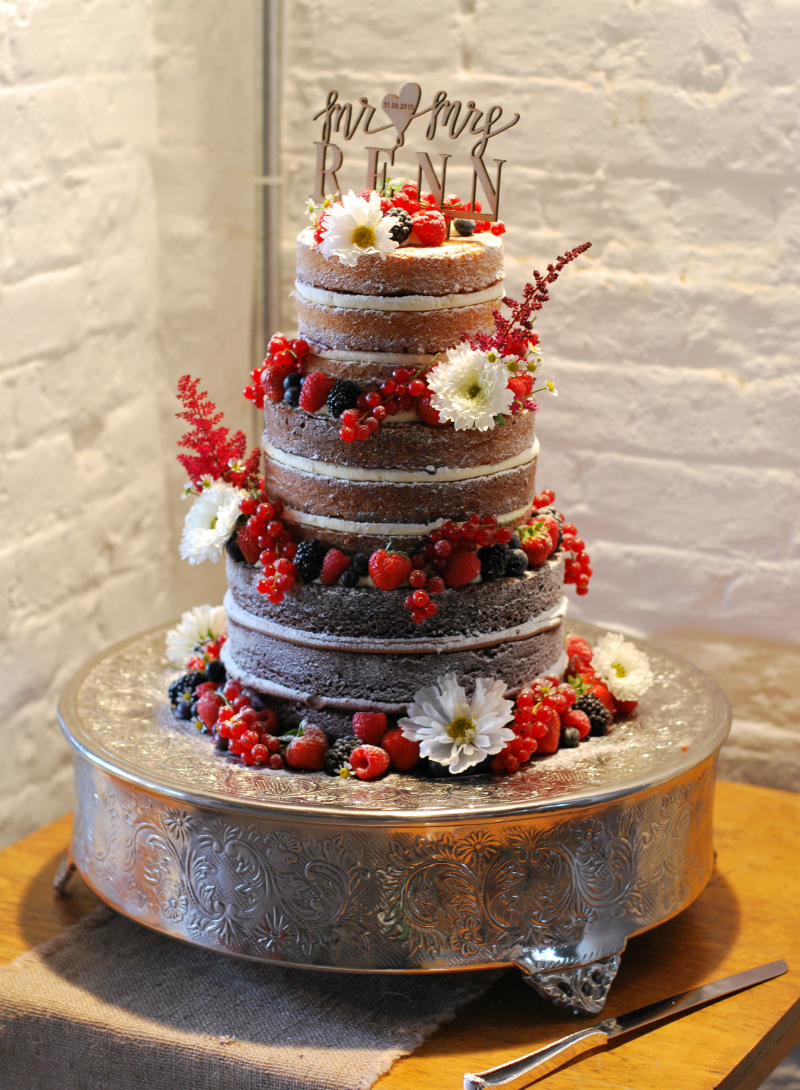 Brixton East was a new venue to me and the location for another September naked wedding cake. It was such a great space and the owner was so kind and welcoming – I would definitely recommend it if you are looking for a venue with a warehousey feel. The couple had their own bespoke cake topper made for them and I decorated the cake with lots of berries and a handful of fresh flowers supplied by fave florist Westwood Design.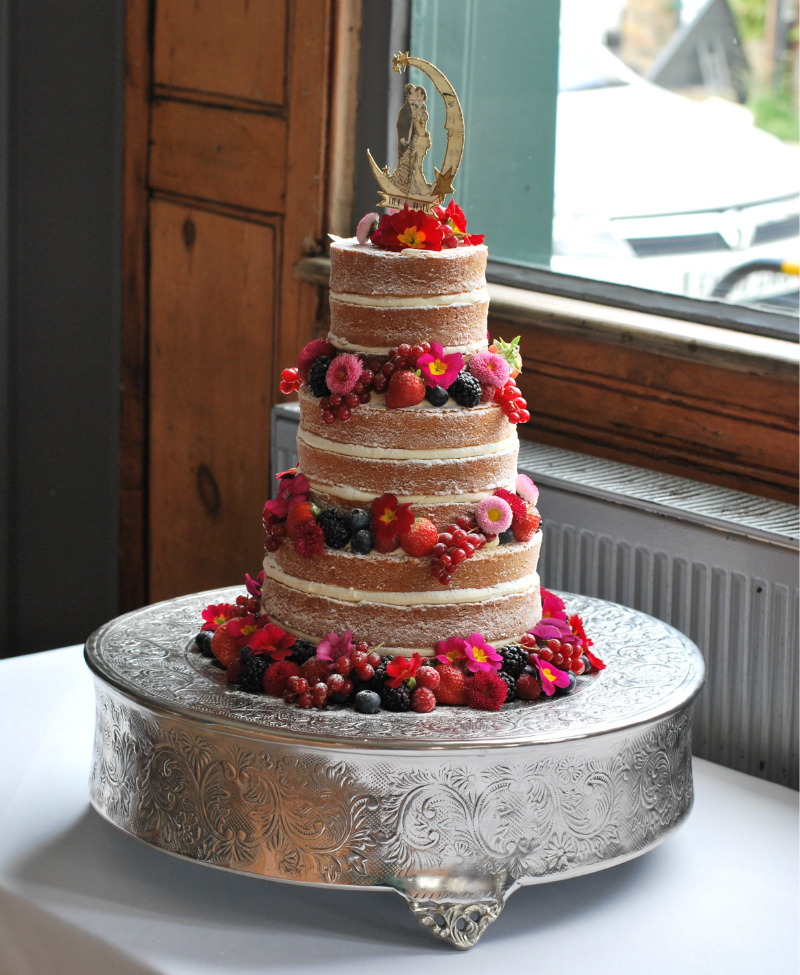 The next cake was for an April wedding at The Londesborough Pub in Stoke Newington. Decorated with berries, little edible flowers from Maddocks Farm Organics as well as a lovely personalised cake topper from Etsy. I've had three clients opt for this lovely moon and stars design from JolieEnRose.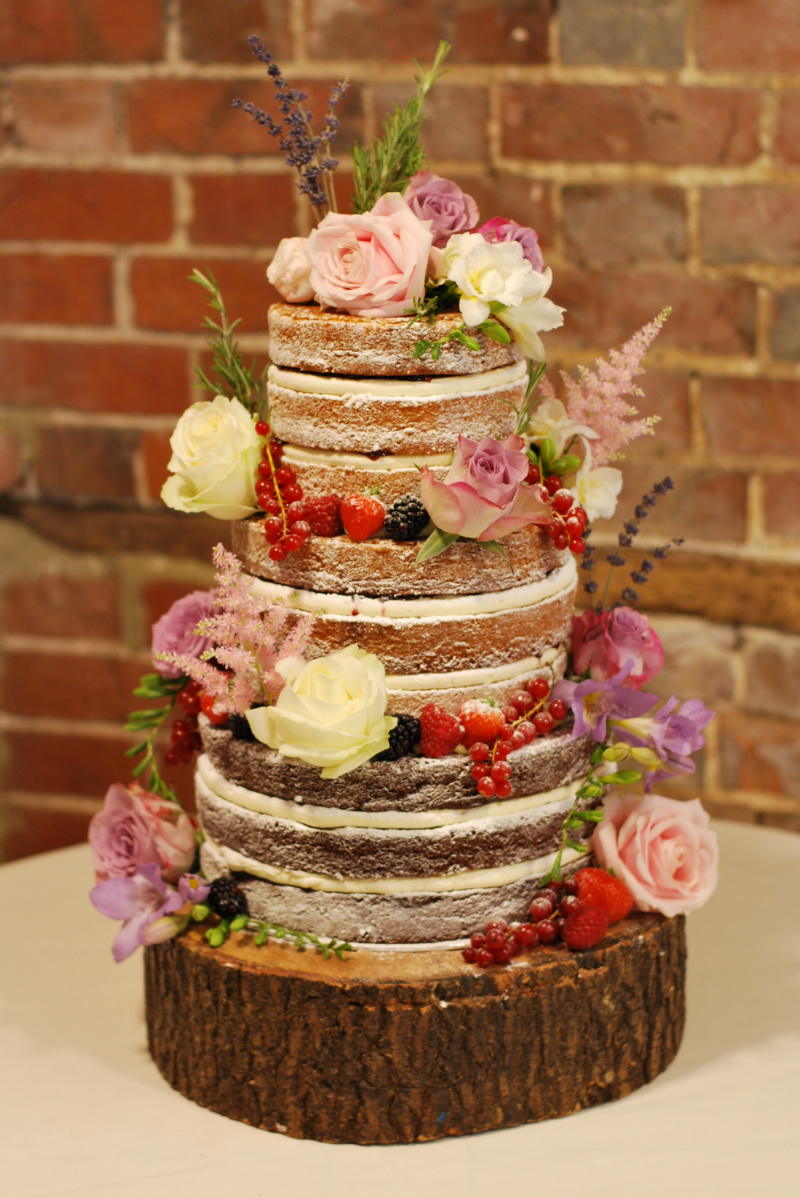 This full-on floral number saw me return to the beautiful Gaynes Park in Essex. Lily & May provided the array of flowers which included roses, freesia, astilbe, lavender and rosemary.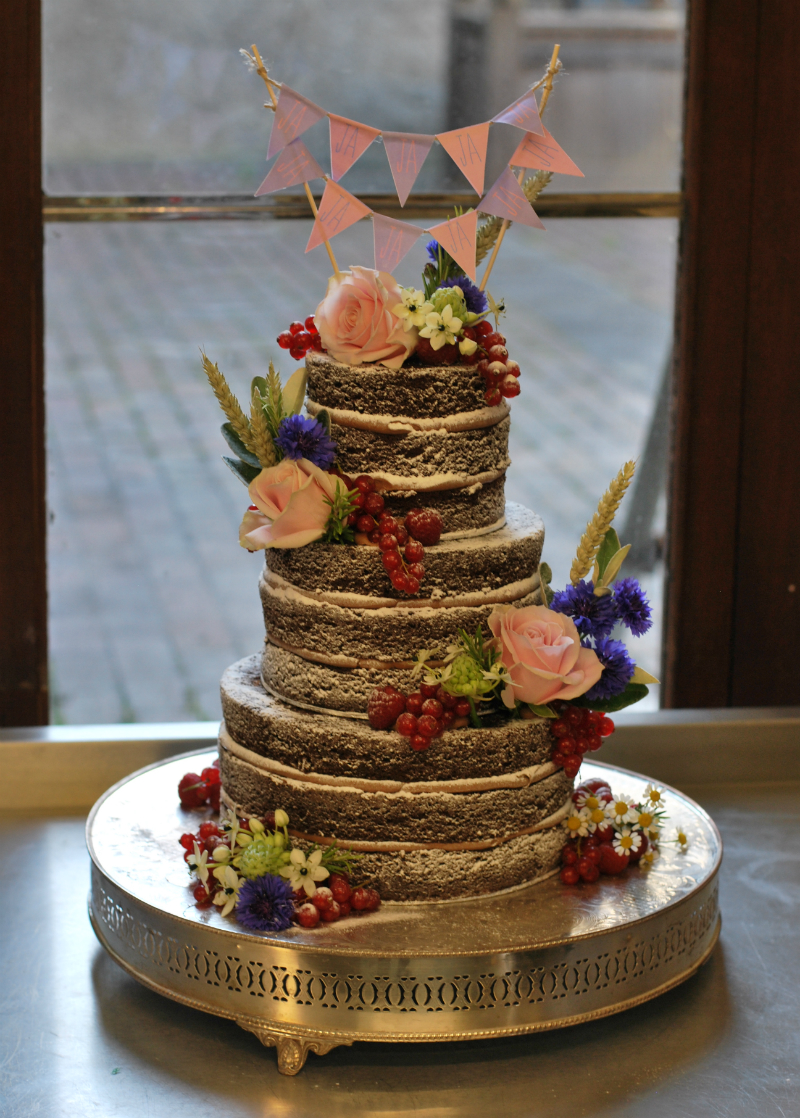 Next up was a decadent naked chocolate cake which I created for a wedding at Trinity College in Oxford. The brides sister commissioned the cake and provided the lovely floral selection.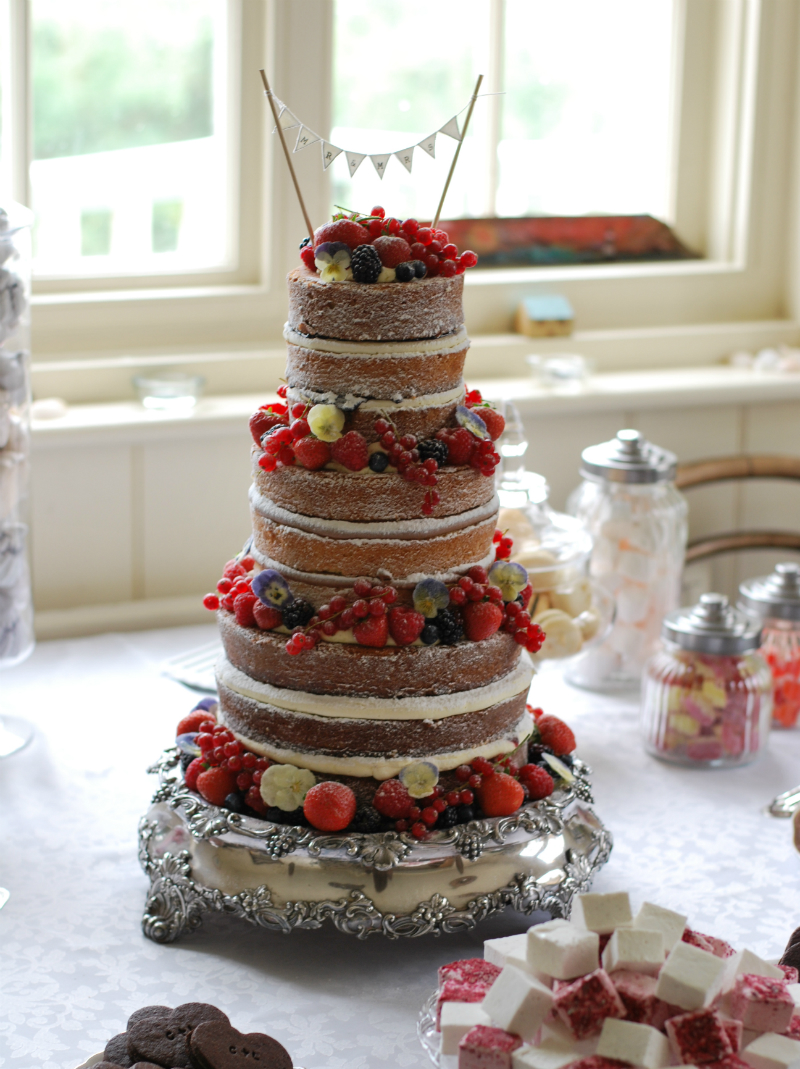 This couple rented an amazing house on the seafront at Whitstable for their wedding ceremony and reception. It was such a unique setting for an intimate celebration and as well as a naked wedding cake centrepiece with crystallised violas from Eat My Flowers, the couple opted for personalised Oreo style cookies, gourmet marshmallows, berry meringues, salted caramel macarons and praline macarons to complete their dessert table spread.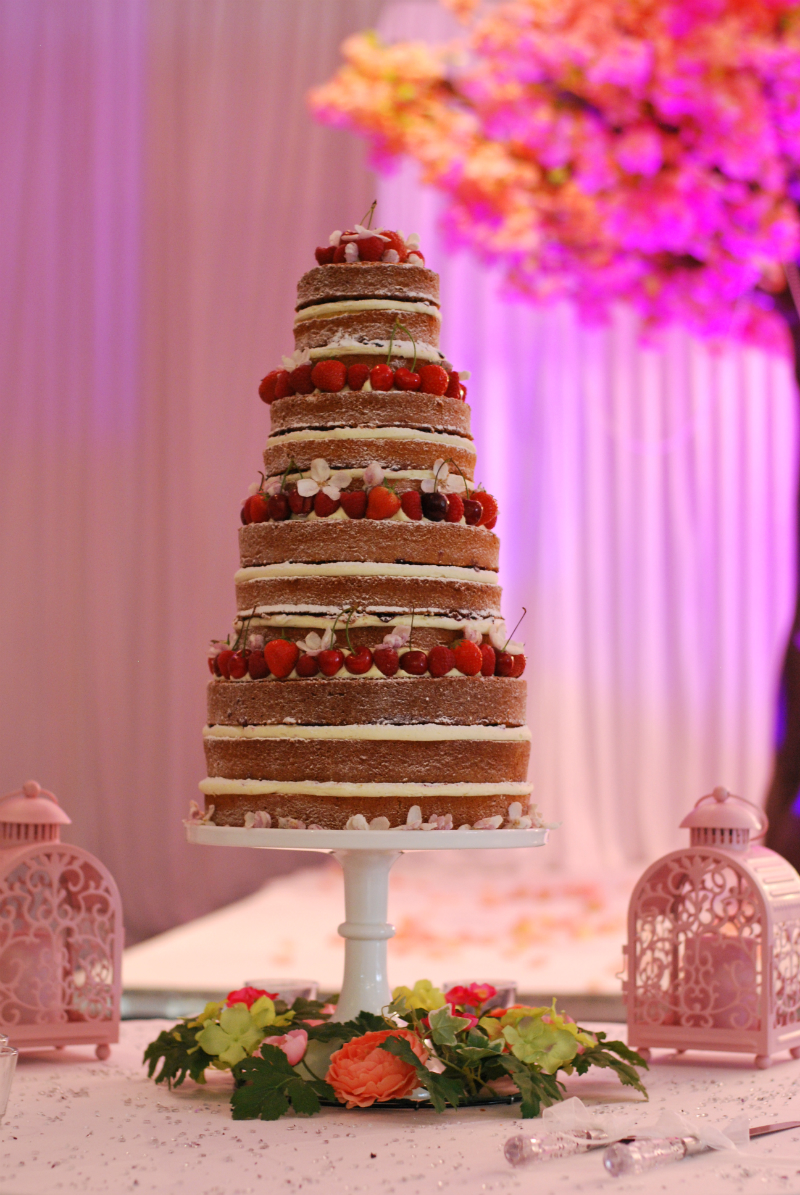 This towering naked wedding cake was for a wedding held at the Oasis Banqueting Hall in Barking, East London. Pink and red berries and cherries for decoration to fit in with the pink theme as well as crystallised apple blossom from Eat My Flowers. Apparently the cake was demolished in seconds by the eager guests!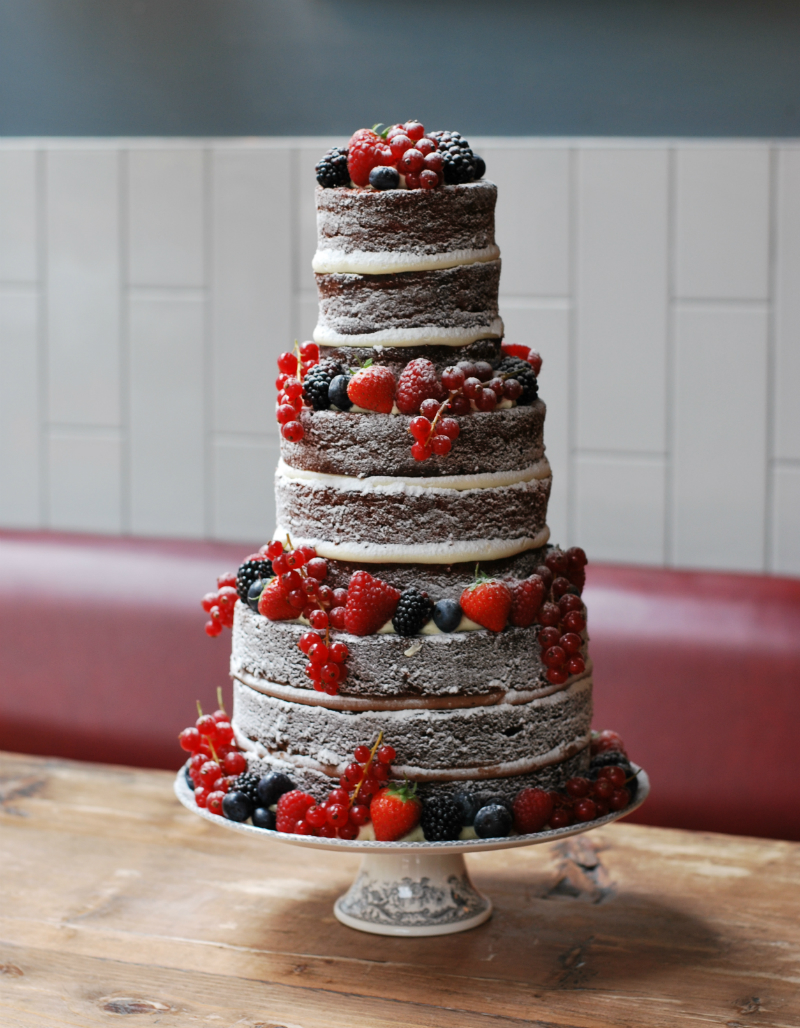 And finally the simplest of them all, for a wedding just the other week at The Artisan of Clerkenwell. One tier of Belgian Chocolate cake, two tiers of Red Velvet and berries was all this couple needed to complete their cake.
With bookings flying in for more naked wedding cakes for next year, don't delay in booking yours, get in touch today to check availability!