On a miserable rainy January day there's nothing like a good soup to warm the soul. My Fennel, Chilli and Ginger Soup does just the trick.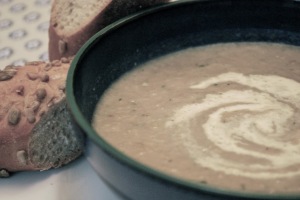 Ingredients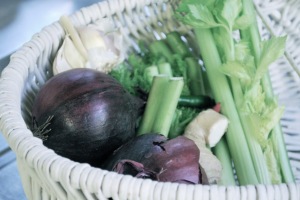 1 tablespoon of olive oil
2 red onions
550g fennel (3-5 bulbs depending on size)
2 sticks celery
5 garlic cloves
1 chilli (to taste)
2-3 inch piece of ginger
seasoning
1 litre of chicken stock
30ml double cream (optional)
handful of fresh coriander


Method
Peel and grate the ginger (I find Microplane course graters the best).
Roughly chop the rest of the vegetables.
In a large pan heat the olive oil before adding the chopped onions and frying over a low-medium heat for 8-10 minutes until soft.
Add the garlic, ginger and chilli to the pan and stir for a minute.
Next add the celery and fennel to the pan, season with salt and pepper and stir continuously for 2 minutes.
Pour in the chicken stock and bring to the boil.
Once boiling, turn the heat down to a simmer and put a lid on the pan.
Cook for 5-7 minutes until the vegetables are tender.
Remove the pan from the heat and blitz with a stick blender adding the cream at the last minute.
Check the seasoning and add more if needed.
Spoon into bowls, scatter with roughly chopped coriander and serve with warm crusty bread.
Serves 4 as a main or 6 as a starter
Cooks Tip
A good ingredient for the freezer is Waitrose's frozen coriander. It comes in packets with frozen pinches which is perfect for scattering into soups, curries or sauces. Just stir it into your food for an easy aromatic zing!