This weekend I had the opportunity to create another tree wedding cake for a lovely couple that I met at A Most Curious Wedding Fair last year.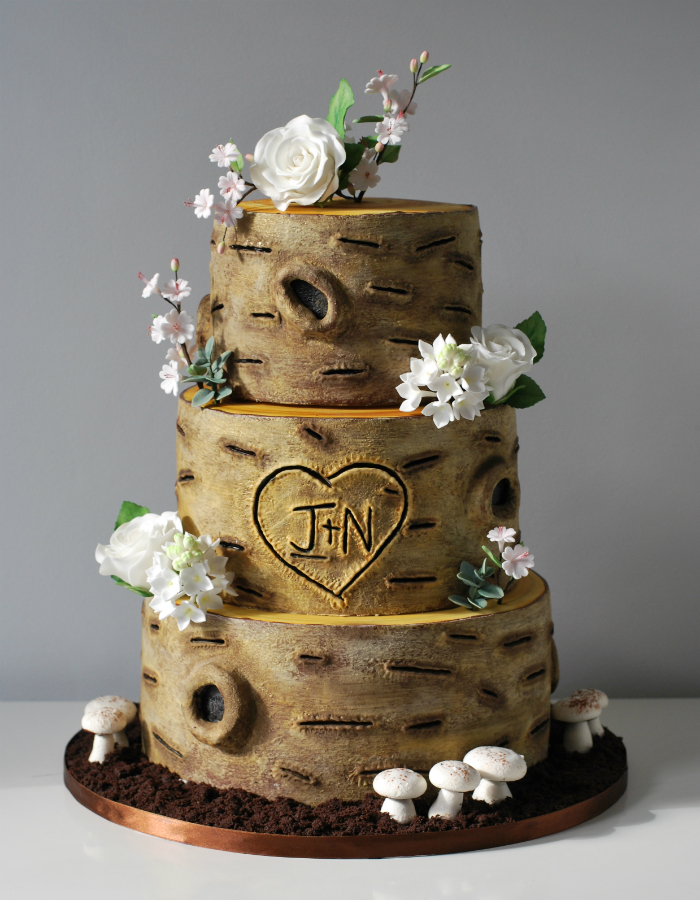 They were married at Skinners' Hall in the City of London, home of the Worshipful Company of Skinners, one of the City of London's Great Livery Companies. The Hall itself, situated near Cannon Street, is a stunning Grade 1 listed building dating from 1670 when it was rebuilt after the Great Fire of London. Certainly an impressive spot to be taking your wedding vows!
This tree wedding cake is the third that I have created and perhaps now my favourite! I love the simplicity in the colours of the flowers. One of my favourite florists Sarah, The Flower Bird, was in charge of the wedding flowers and so I liaised with her when creating the sugar flowers in order to find something that would compliment her own stunning creations.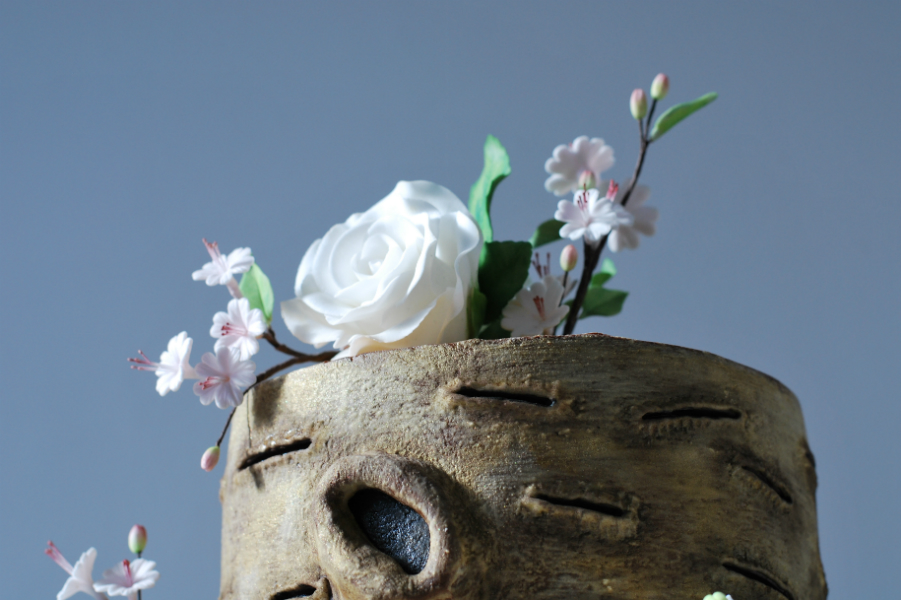 I created white roses, blossom, white lilac and senecia which hinted at the gorgeous predominantly white and green floral arrangements.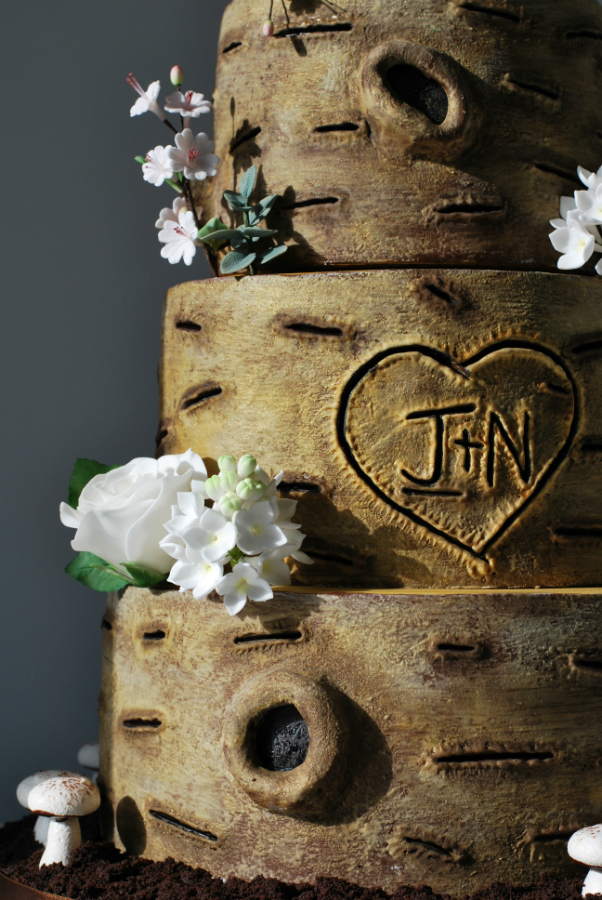 I also carved the couple's initials into the bark and finished the bottom of the tree wedding cake with edible soil and meringue mushrooms.
After a mass tasting session, the bride and groom chose Banana Choc Chip, Coffee and Rum and Boozy Chocolate from the Little Bear Cakery menu to go inside their wedding cake.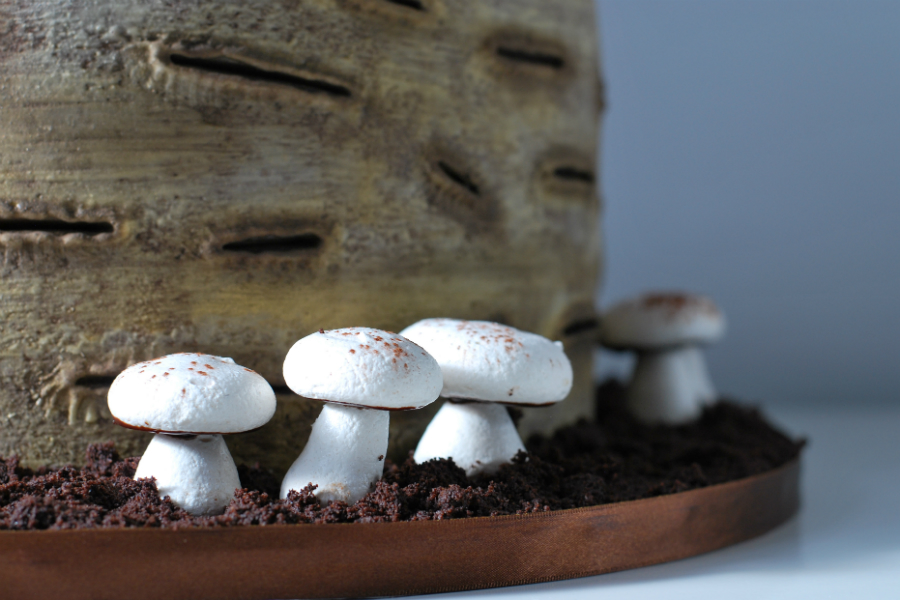 It's such a joy to create all of the fine details for a cake such as this and I think that the tree wedding cake felt just as at home in a historic venue in the City as it would in a teepee in the countryside! It also makes an impressive alternative to the naked wedding cake if you are looking for something a little more rustic.