I want to wish my lovely Nana a very Happy 90th Birthday! Sadly I won't be able to celebrate with her today but here is the cake that I made for her as her present. My mum is hosting a lunch for the birthday girl and her friends so hopefully they'll all enjoy it!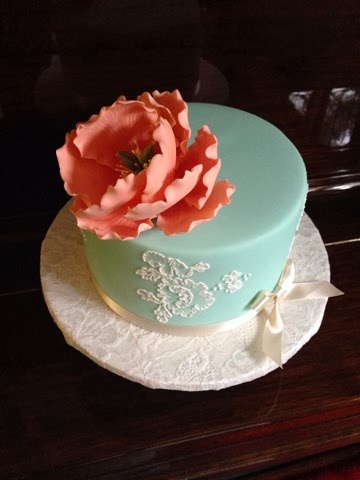 The cake is my very own extra special fruit cake recipe covered with marzipan and sugarpaste.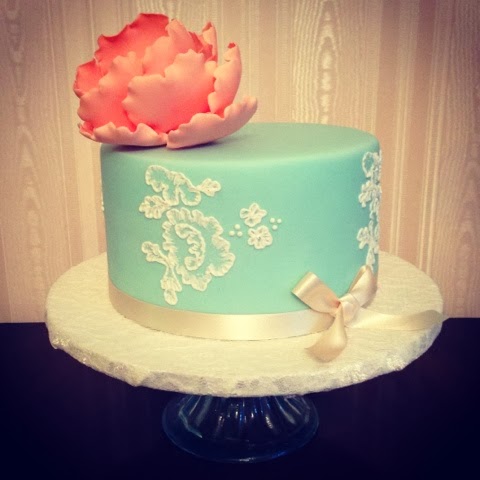 The lace detail is handpiped brush embroidery and the crowning glory is a handmade sugar peony.