I had a slightly unusual brief for this week's wedding cake. I was simply told that the couple wanted to include themselves (in wellies), their cat and their front door….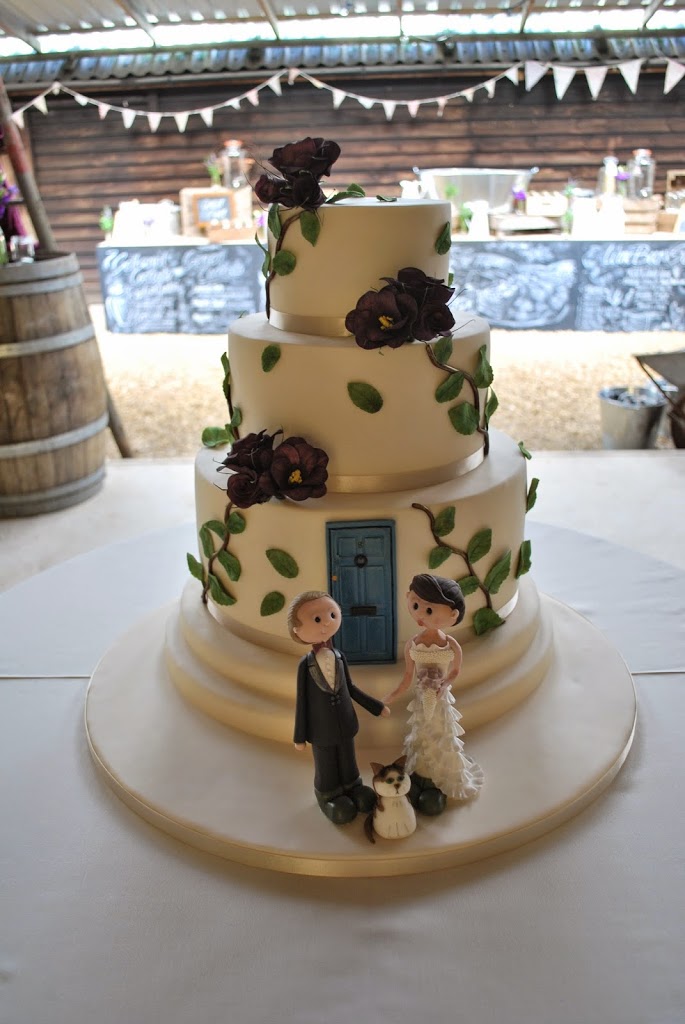 I wanted to keep the feel of the wedding cake fairly traditional so I decided to incorporate the purple lisianthus from their wedding flowers creeping up the sides of the cake as if it were the walls of a house and therefore giving the front door context. The couple could then stand in front of the "house" with their cat tying the whole cake together quite neatly.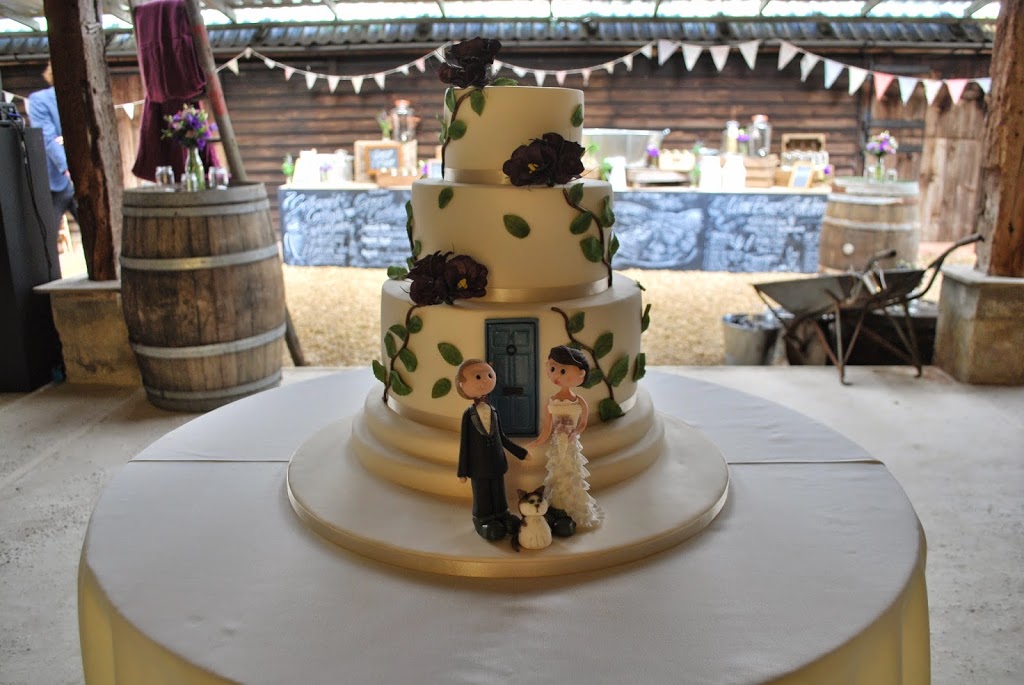 The couple opted for three tiers of lavender sponge with vanilla bean buttercream and wild blueberry jam and the ceremony and reception was held at a wonderful venue in Kent called
Brick House Farm.