Not a fan of icing but can't stand the sight of ANOTHER naked wedding cake? Then the chocolate ganache wedding cake could be the alternative choice for you! Left bare for a simple, minimalist finish, it remains elegant with clean crisp edges and is versatile in terms of decoration.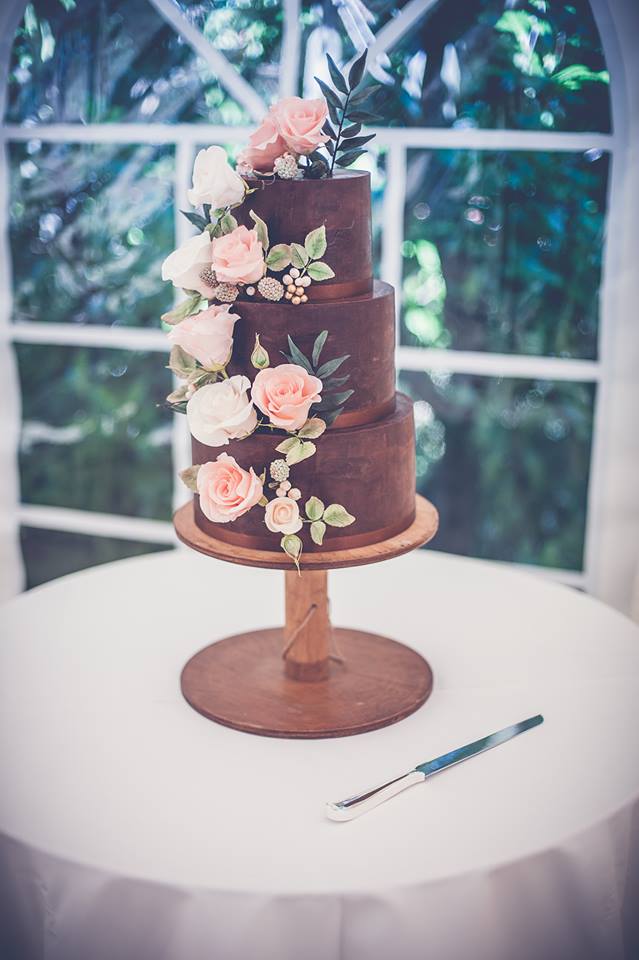 The example I have today on the blog is a chocolate ganache wedding cake that I created for a very dear friend of mine this summer. The couple had a low-key marquee garden reception with simple decoration and flowers so this cake fit the bill perfectly with its simplicity.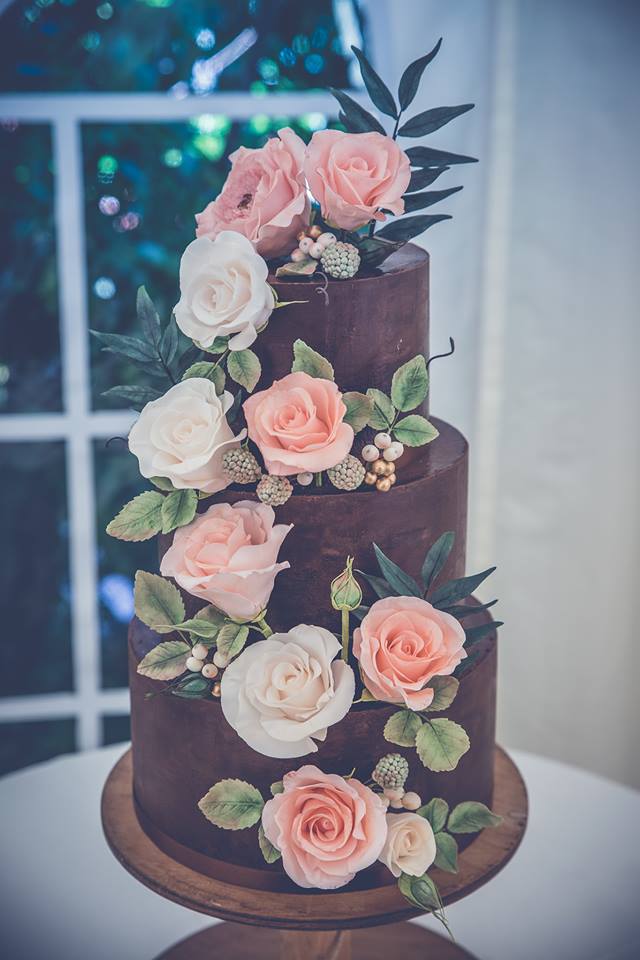 The chocolate ganache sides were left plain and I created an unstructured cascade of handmade sugar flowers, leaves and berries in my signature "sprouting" style. The blush and neutral colours tied in with the bouquets and arrangements provided by the florist.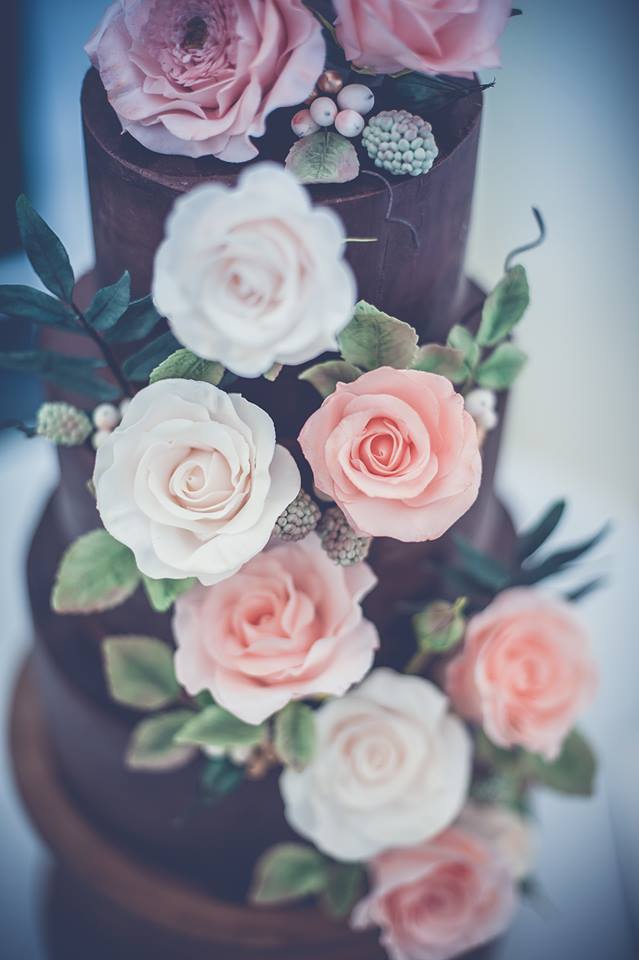 As there is no sweet icing, the chocolate ganache wedding cake is also perfect to serve as a decadent dessert as this couple did. Serve it alone or with the addition of cream, berries, ice cream or anything you fancy really!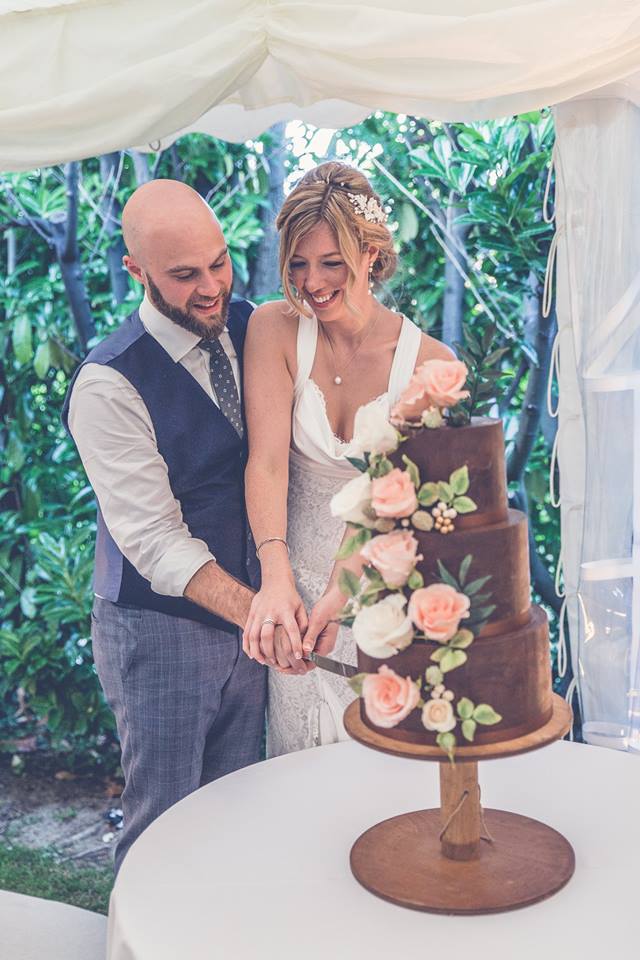 Huge congratulations to two of the most beautiful people I know. It was a pleasure to spend this most special of days with you and share in your happiness.
x x x
Photo credits: White Ribbons Photography