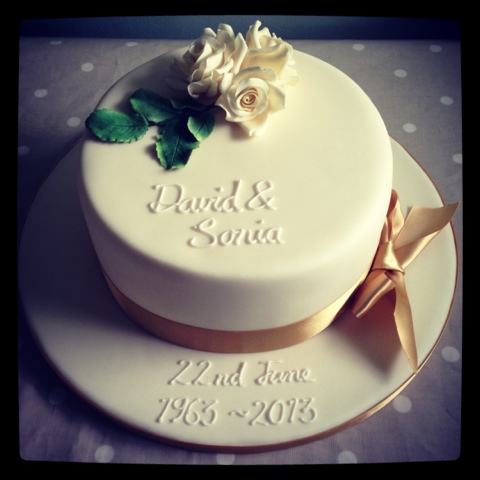 I delivered this cake a few weeks ago ahead of my holiday but the day has finally come around so I can now post it for you all to see! It was commissioned by a lady for her parents-in-law to celebrate their 50 years of marriage.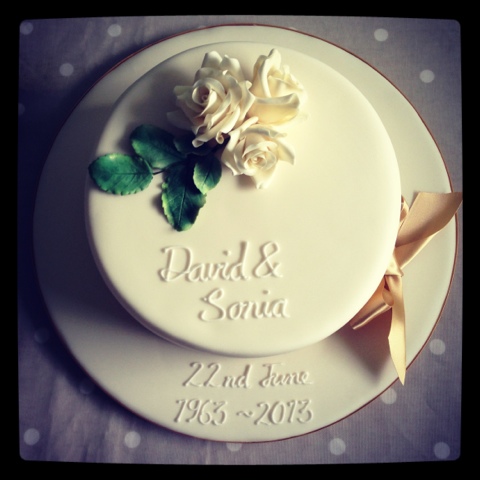 The cake itself is an 8 week matured gluten free fruitcake covered with marzipan and sugar paste. I opted for a simple but classic decoration of a few roses lightly dusted with gold lustre and then finished the cake with a gold ribbon.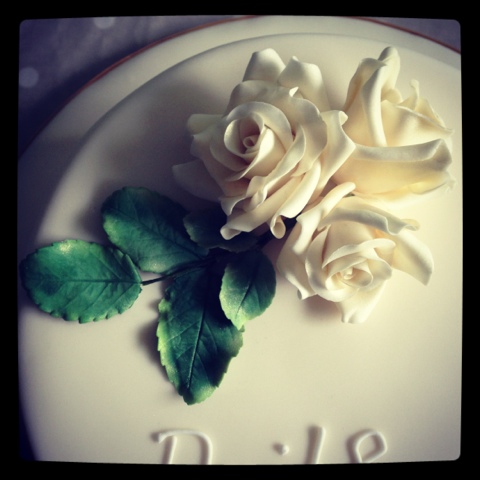 Many congratulations to David & Sonia and here's to many more happy years together!