If ever you were going to have sparkles, glitz and glamour as your wedding theme, then a celebration between Christmas and New Year is the time to have it! The bride came to me at the end of last year with a limited budget for her wedding cake spread, but big ideas of lots of gold and sequins to match her theme. Rather than go down the well-trodden naked wedding cake route, I created a styled dessert table of decadent little bites for their guests, swapping the usual cake centrepiece for a pyramid of gold embellished brownies!
The wedding reception was held at Loft Studios, Kensal Rise. A huge thank you to Paper and Primrose for the lovely pics and Westwood Design for the little floral finishing touches.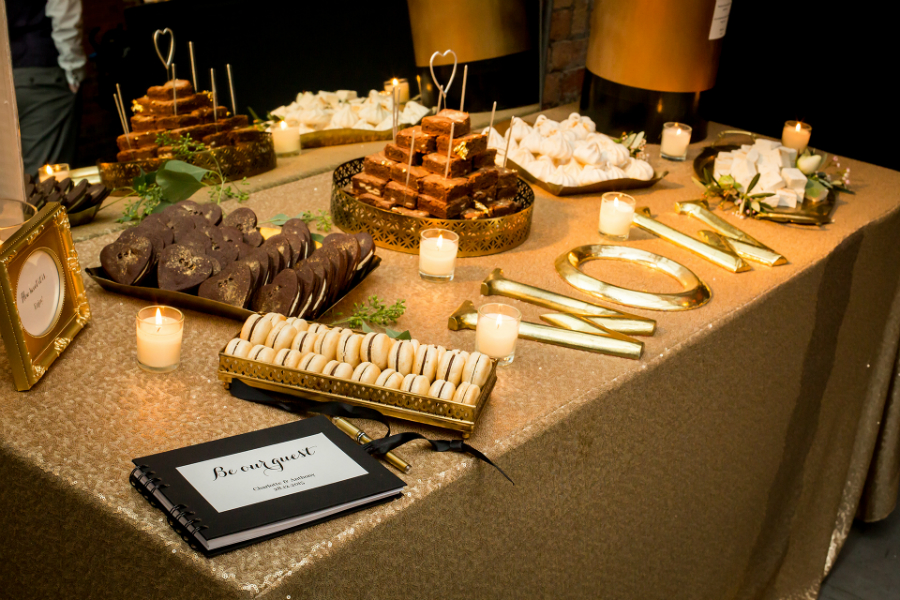 Where else to look for sequins and sparkle than of course Rebecca of Glimmer and Threads who supplied the beautiful gold sequin table cloth.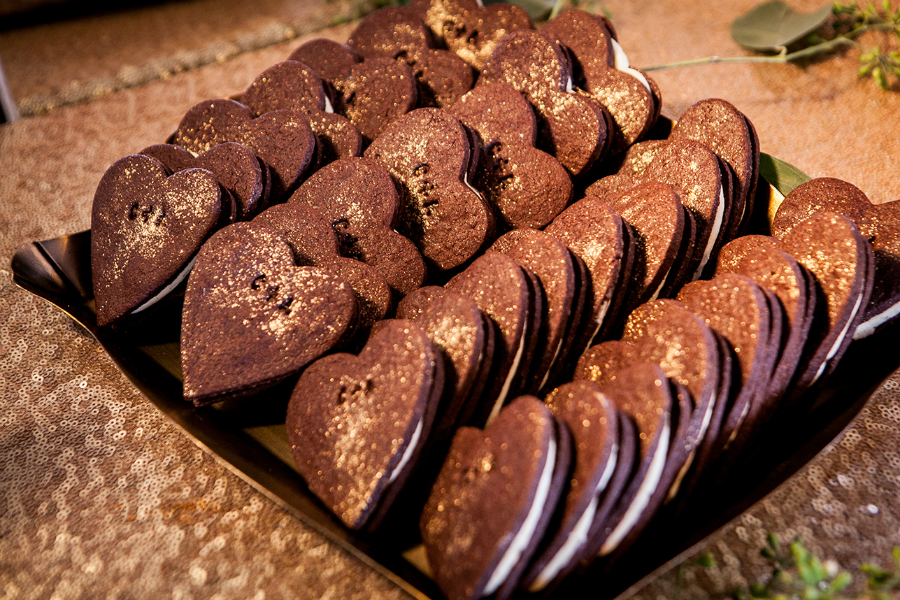 I created personalised "Oreo" love heart cookies dusted with gold…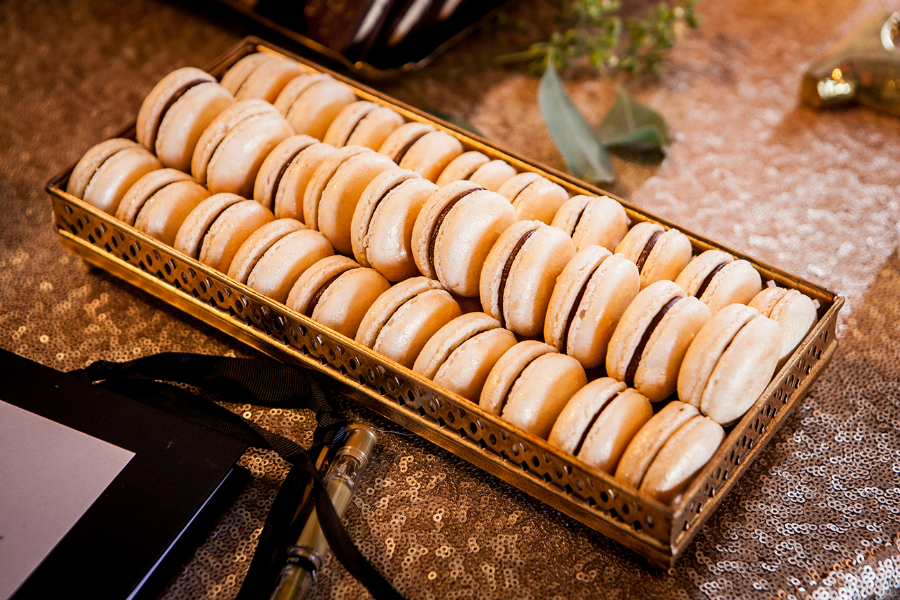 Gold dusted hazelnut praline macarons…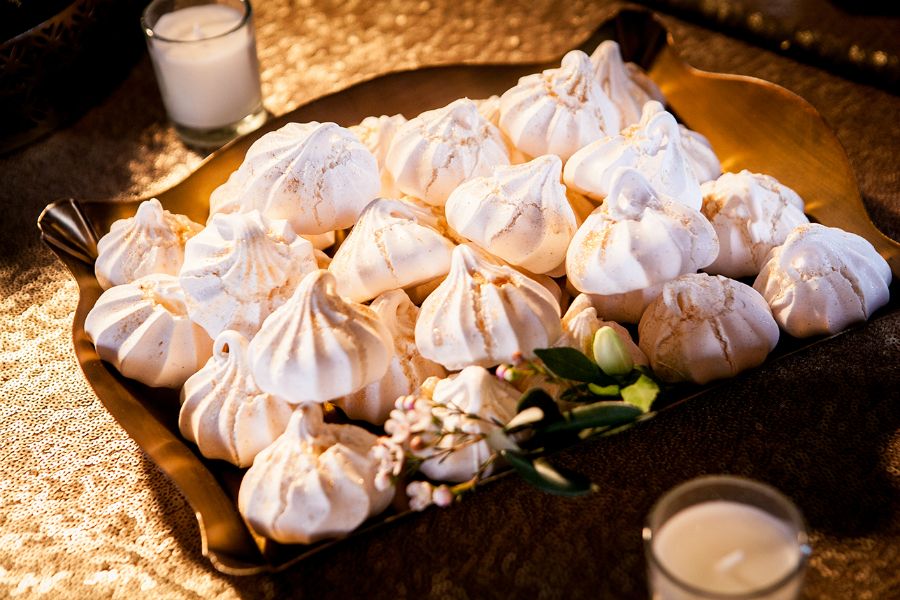 Vanilla meringues sprinkled with edible gold glitter…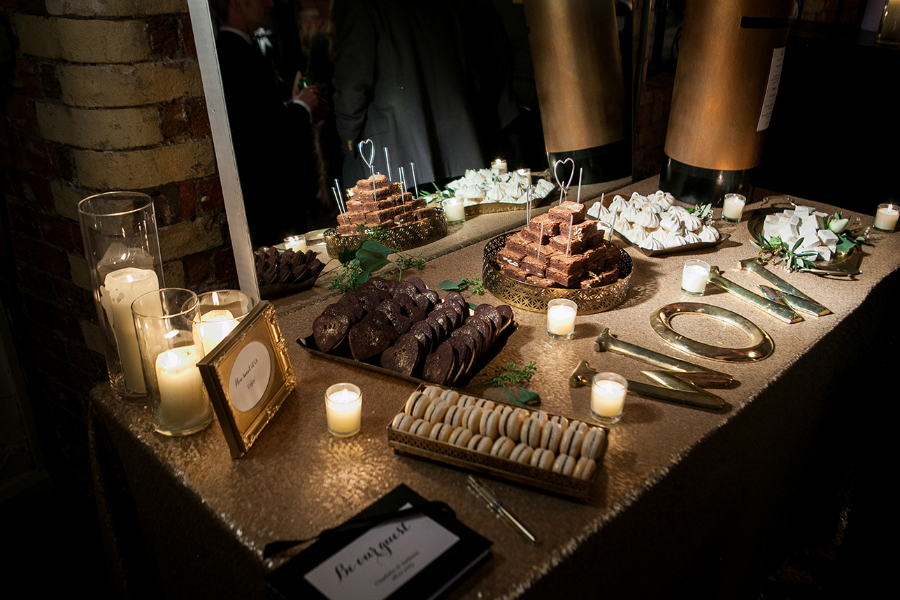 And sparkly vanilla marshmallows!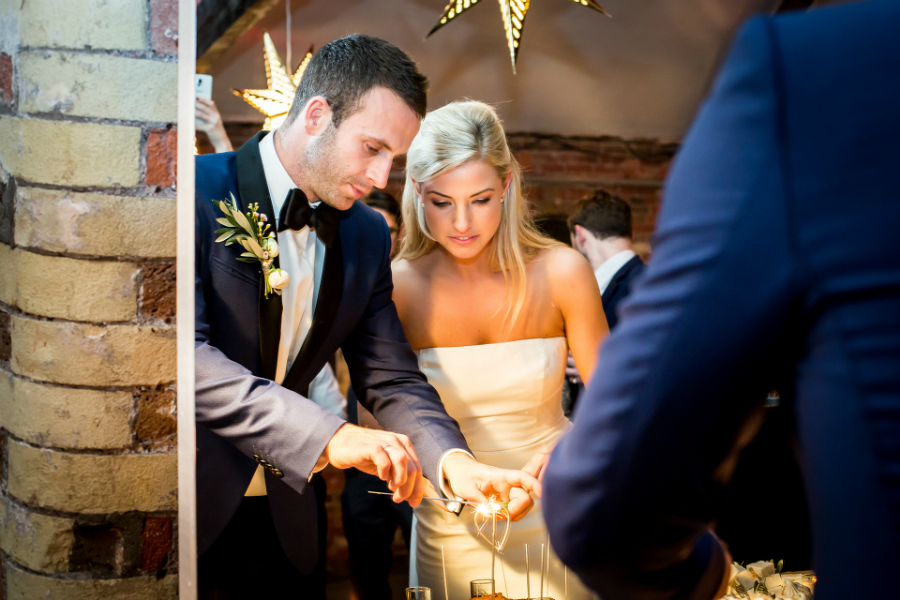 For the "cake cutting", the couple lit sparklers on their gilded brownie pyramid and sliced into a brownie of course!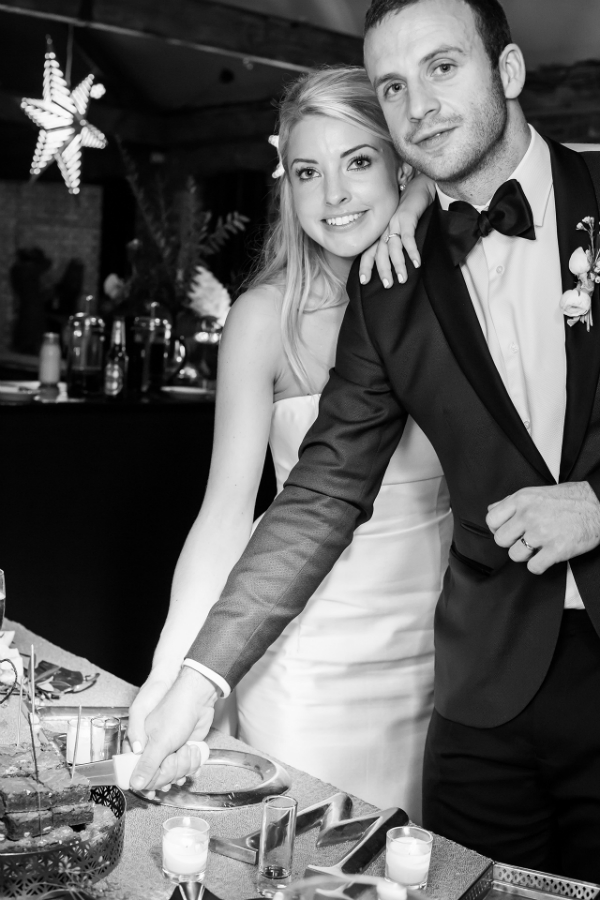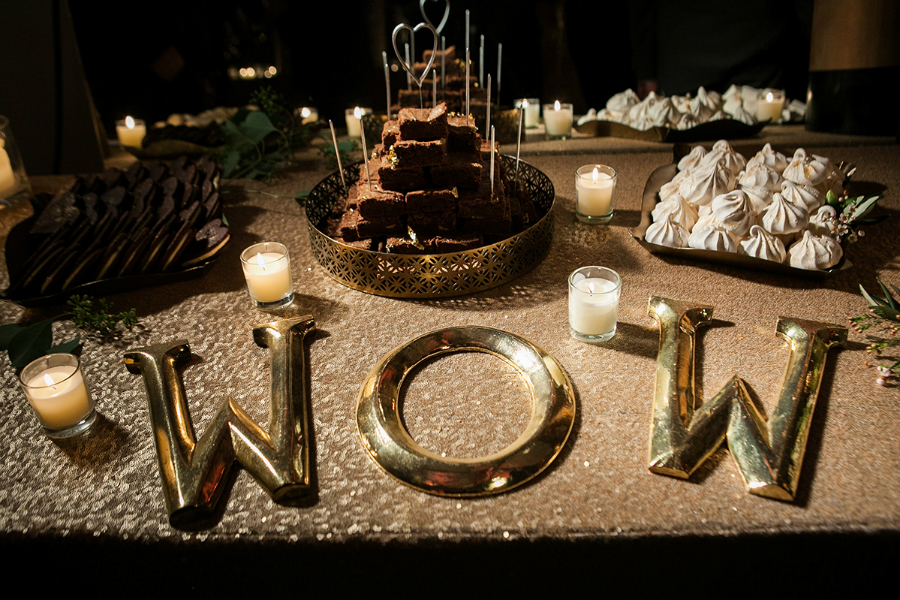 All in all a wonderful winter wedding celebration don't you think? Plus all of the cake platters are now available for hire from my new Hire page. Click here for details!