I have an amazing local greengrocer. There's nothing I love more on a Saturday morning than browsing the shelves of delicious fresh produce. Every time I go I seem to find something new and this week's discovery was individual fresh beetroot that they have ready-cooked for you. It seemed like the perfect ingredient for a quick and easy healthy hummous. There is no oil in this recipe apart from a tablespoon of tahini so it's great for a quick snack or light lunch.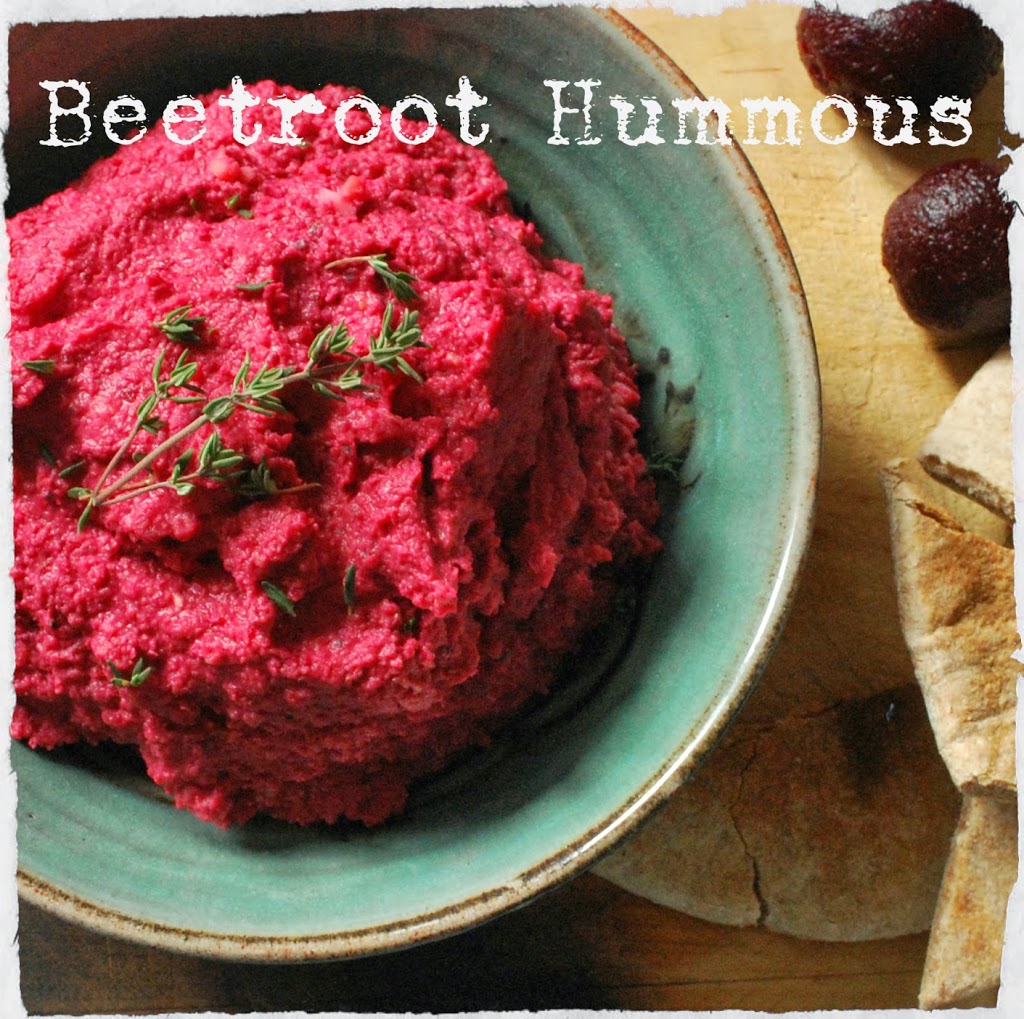 Ingredients

1 cooked beetroot, approx 175g, peeled and roughly chopped
1 400g tin chickpeas, drained and rinsed
1-2 cloves of garlic, finely chopped
juice of 1 lemon
a few sprigs of thyme, leaves picked
1 tablespoon of tahini
salt and pepper to taste
Method
Place the beetroot, chickpeas, garlic, thyme and tahini in a food processor.
Squeeze over half of the lemon juice and a generous pinch of salt and pepper.
Blend all of the ingredients together to a course paste, stopping the processor a few times to scrape the sides.
Give the hummous a taste and add further lemon juice and seasoning to taste. I used all of the juice of 1 large lemon but the amount required will depend on how juicy your lemon is and your personal taste.
Serve with toasted pitta and

crudites.