Last month I had the pleasure of meeting the lovely San of Sanshine Photography at a styled shoot that we worked on together in East London. In-between looks, San was kind enough to photograph one of my cakes which I exhibited earlier on in the year at A Most Curious Wedding Fair – this pale blue bas-relief ruffles wedding cake.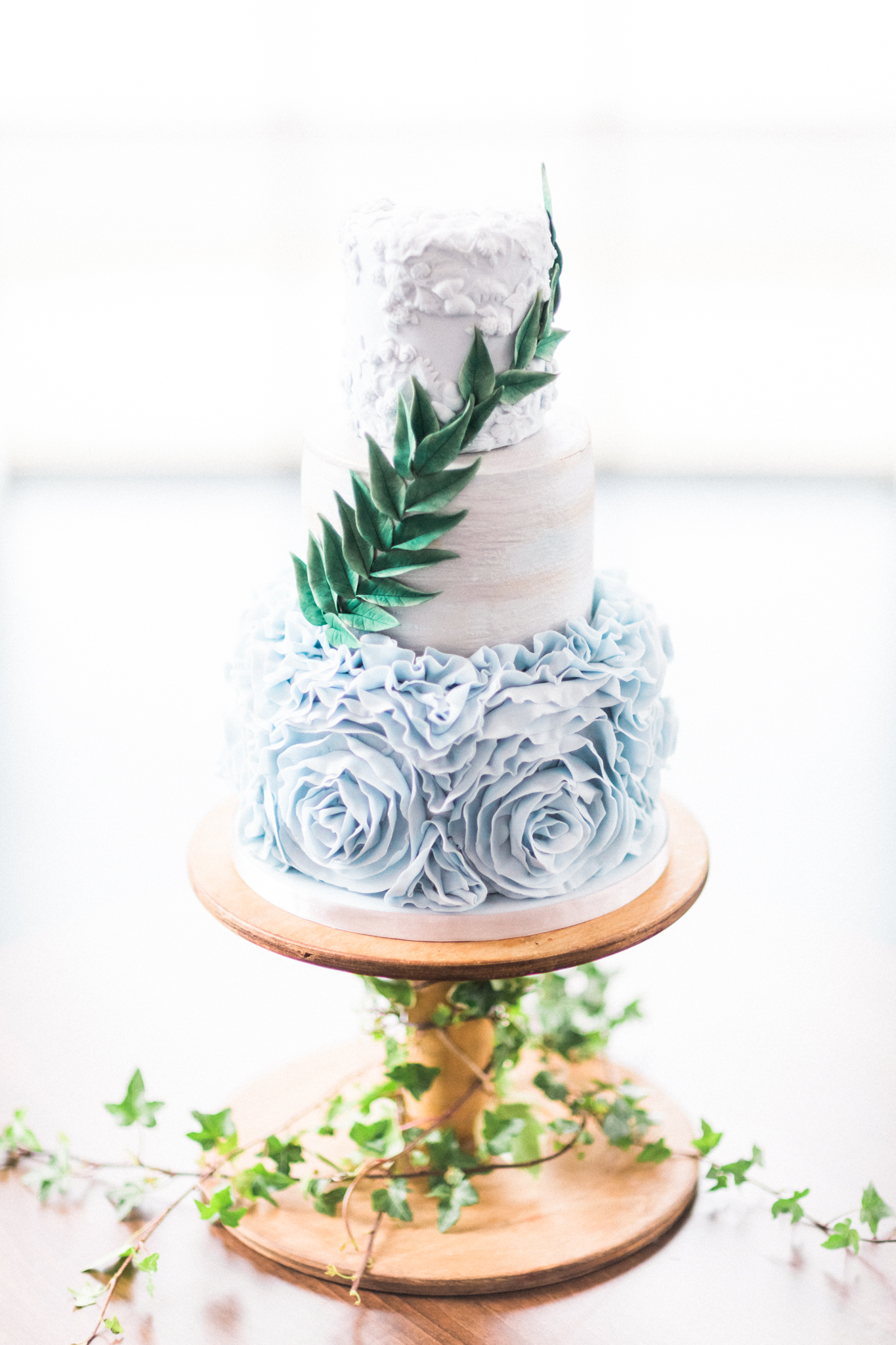 I'm a huge fan of bas-relief detailing. Wonderfully simple but also intricate in its complex layers of texture, it adds an sense of elegance to a cake design. In this cool blue tone on the top tier, it reminds me of a weathered stone statue.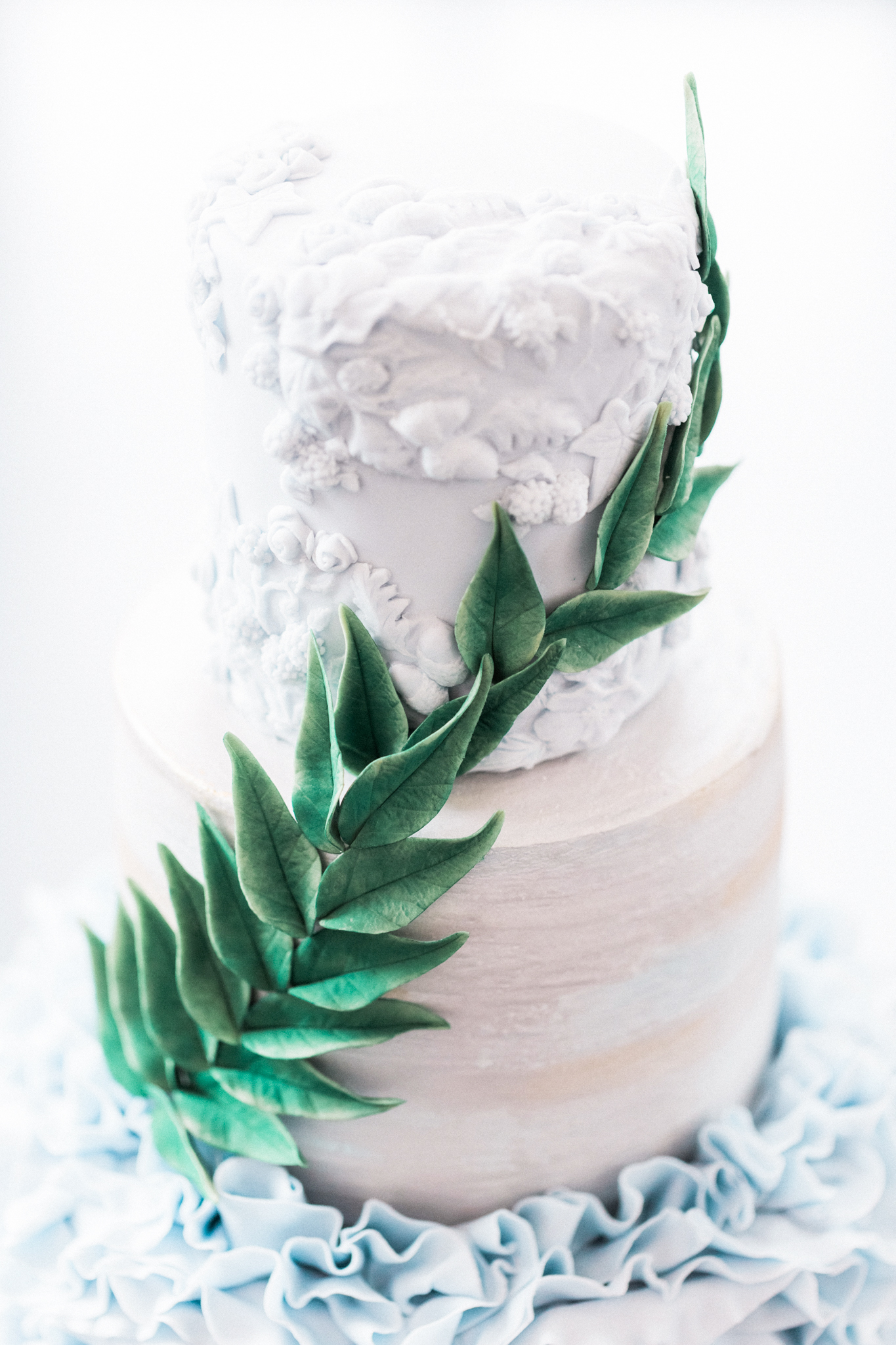 For the middle tier, I added a brushed texture and layers of both cool and warm metallic tones.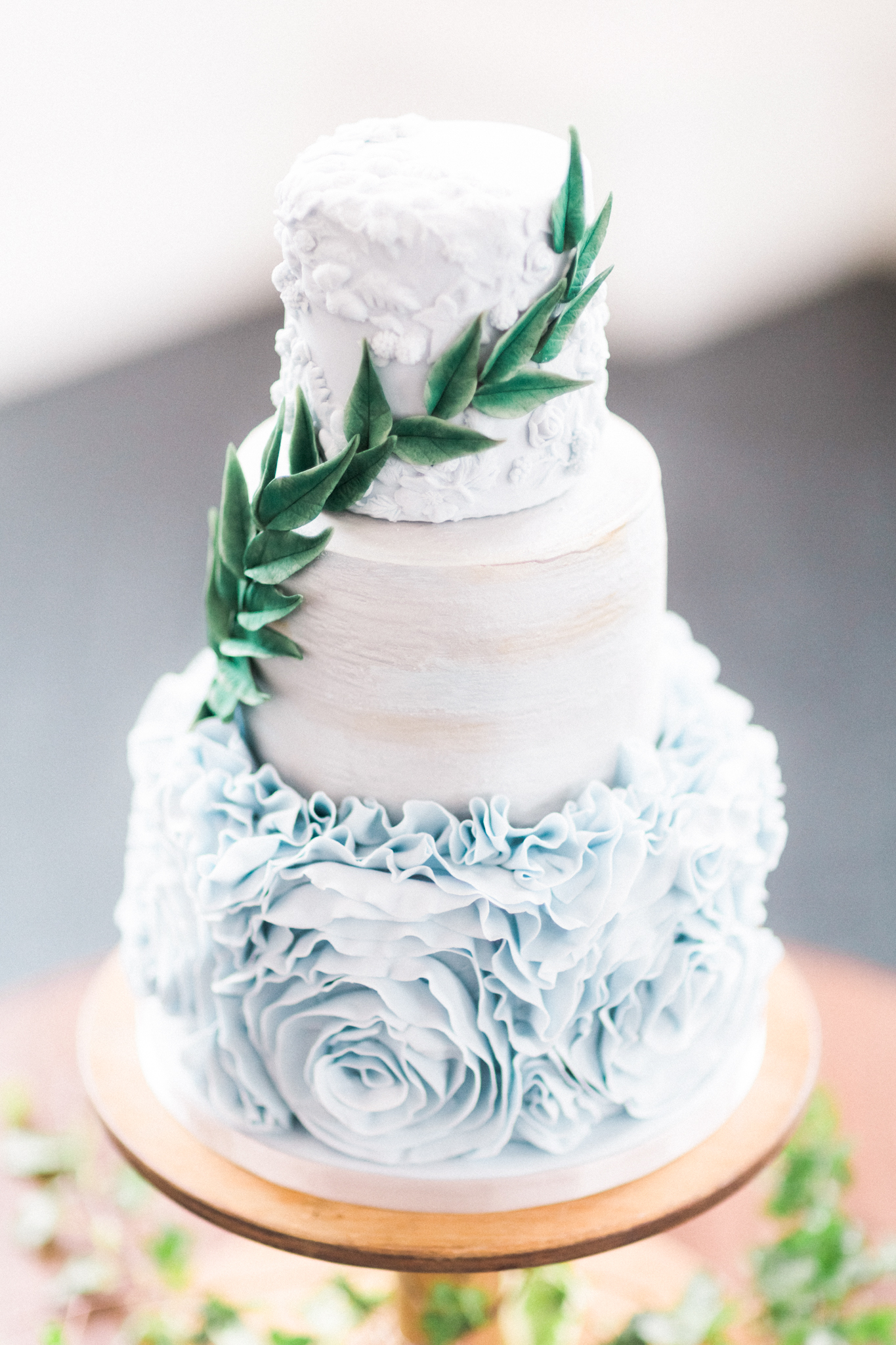 The bottom tier consists of ribbon rose ruffle detailing made from sugar paste, another take on the ever popular ruffles cake designs.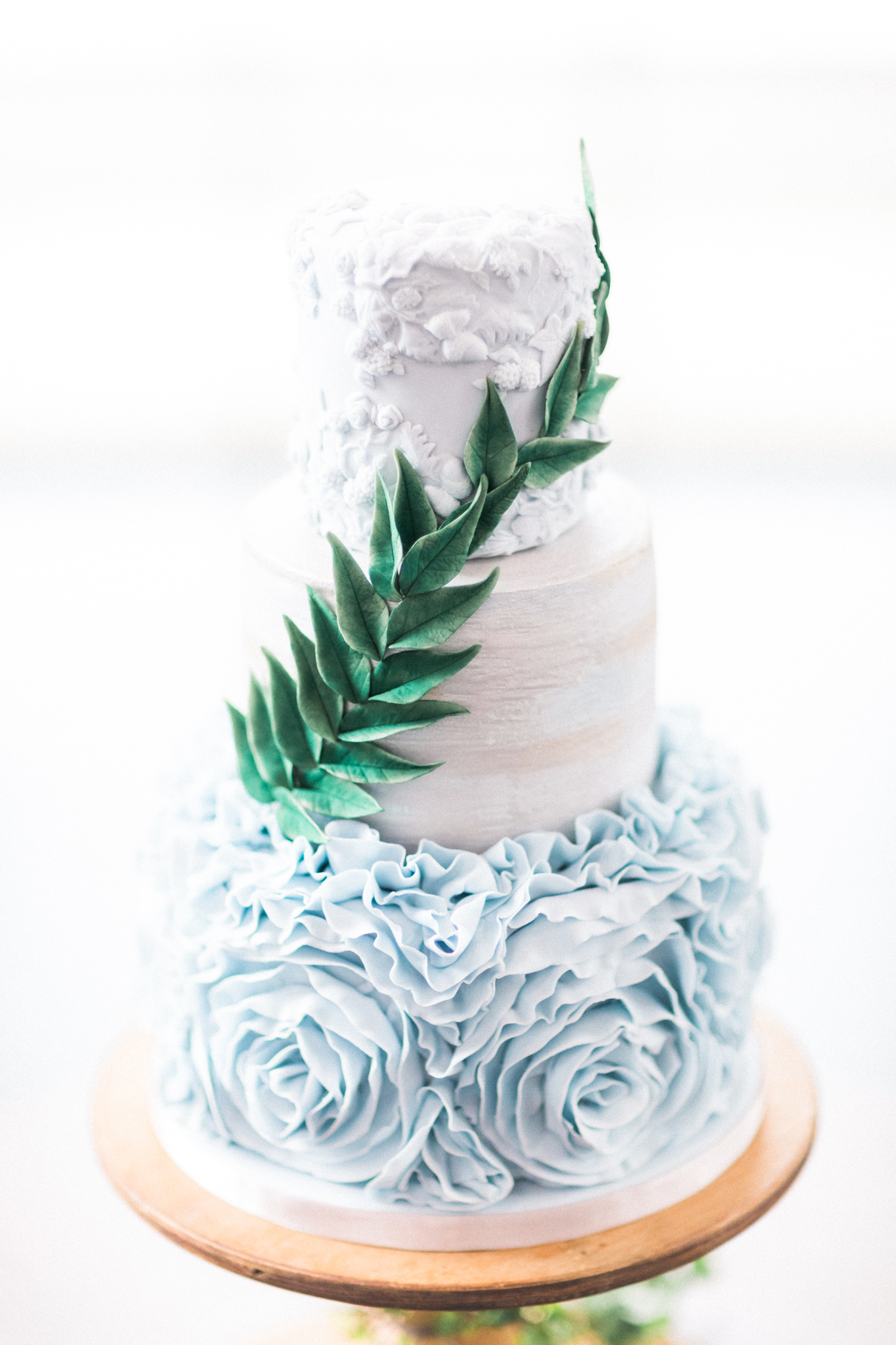 Finally I added the creeper leaves as if they were climbing an old garden statue. This cake is almost something you might find in the Secret Garden, neglected for years with its organic and stone textures.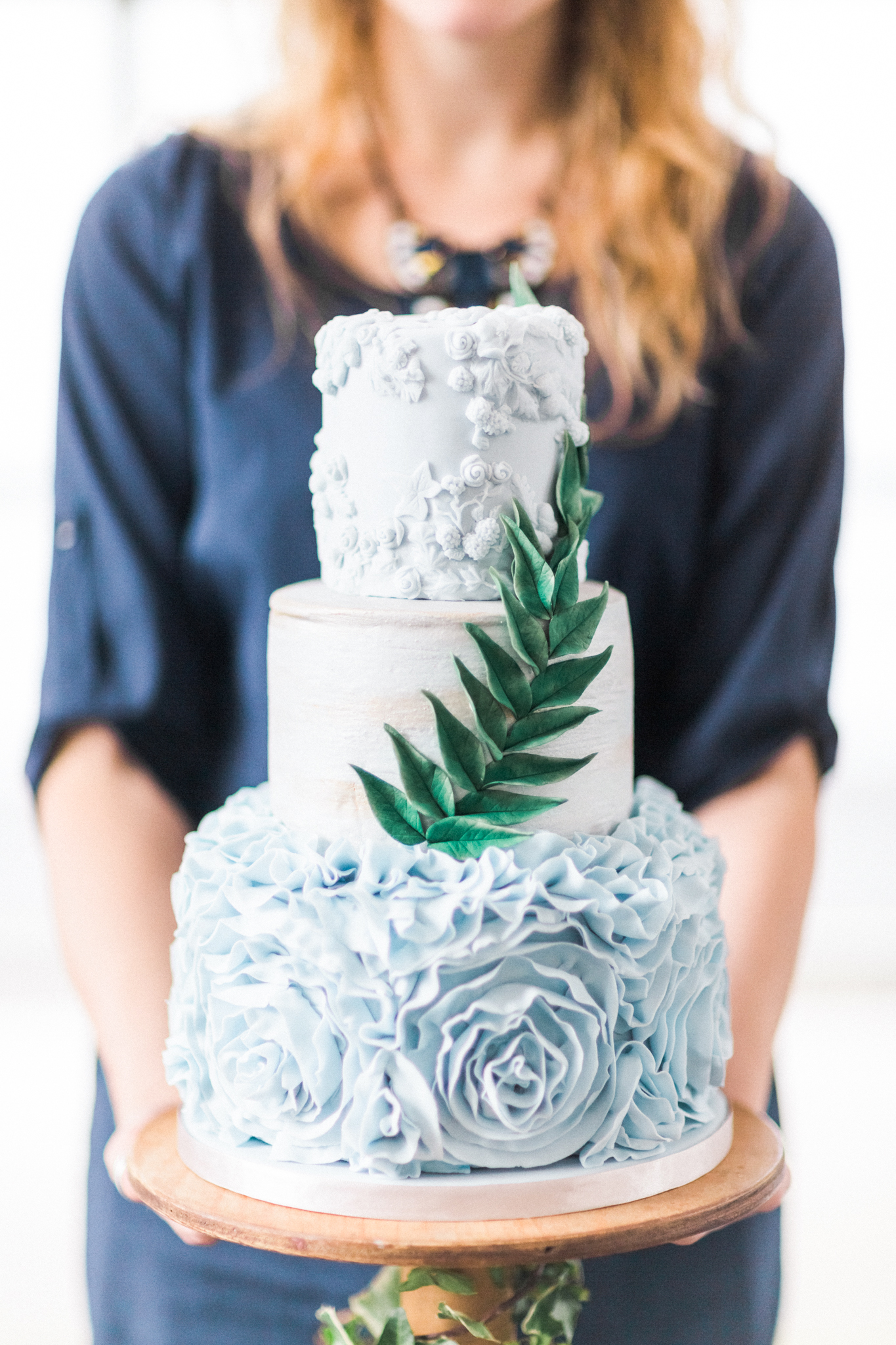 A huge thank you to Sanshine Photography for taking these beautiful pics for me. Do pop over and check out San's website and blog to gawk at more of her stunning photos. She is honestly one of the loveliest photographers I have had the pleasure of working with. San has bags of character and is sure to have you giggling and feeling relaxed when capturing your wedding day. Watch this space for our upcoming collaboration with Serendipity Weddings, The Flower Bird and Laura Anne Hair and Makeup too!
This final pic was taken by the wonderful Maxeen Kim, of The Little Bear Cakery and Westwood Design stand at A Most Curious Wedding Fair earlier on this year.