I am gradually gathering pictures of my favourite weddings of last year in order to do a round up of my Best of 2015 (slow progress considering we are half way through Feb but I will get there eventually!) This floral wedding cake was a firm favourite. There were so many beautiful pics from this chic city wedding though that I thought it was definitely worthy of a full post. The lady responsible for these gorgeous photos is Kirsten Mavric, a London based wedding and portrait photographer. Check out her 2015 favourites here!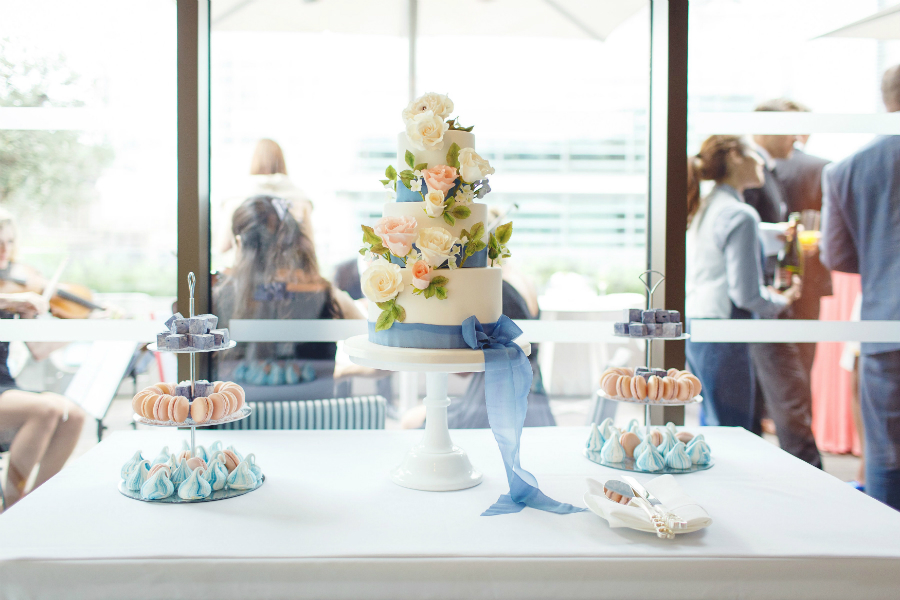 The venue for this August wedding was the South Place Hotel, a very stylish hotel situated in the City near Moorgate. It boasts 2 restaurants and 4 bars on site including a Michelin Star fish restaurant where the couple held their wedding reception.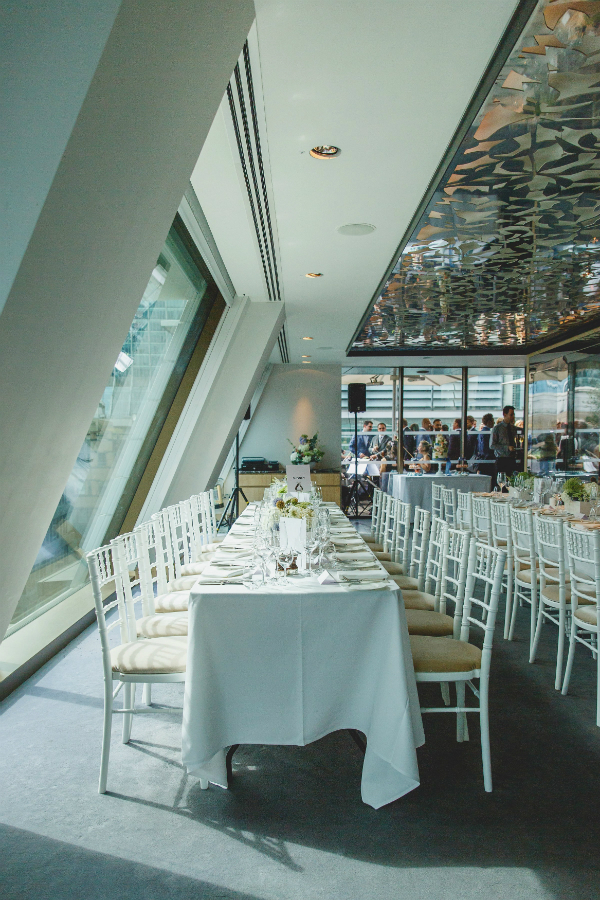 There is also an idyllic sun terrace providing, as the hotel describes it, "a slice of Provence in the heart of London".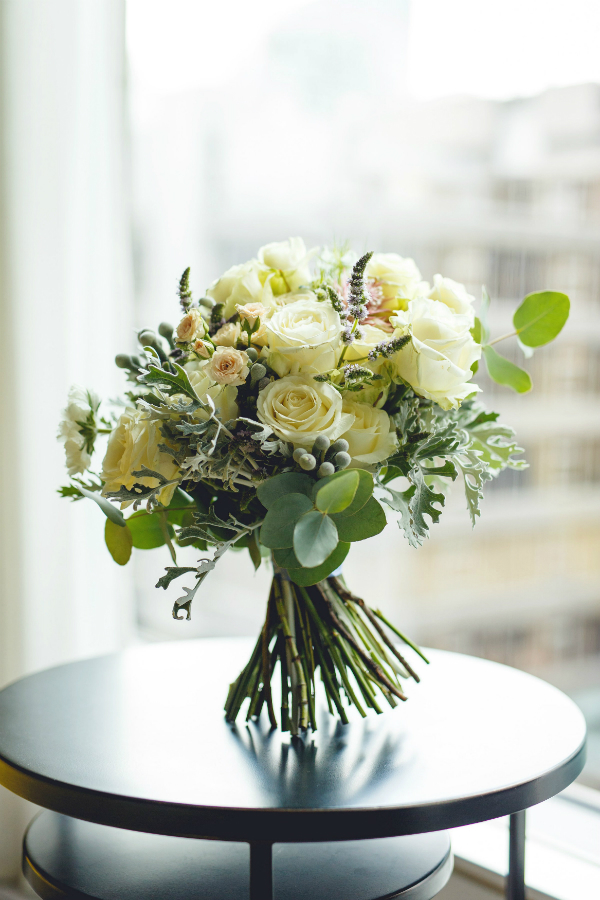 The groom's sister-in-law happens to be florist, Byrd & Spry and so she created the stunning floral arrangements.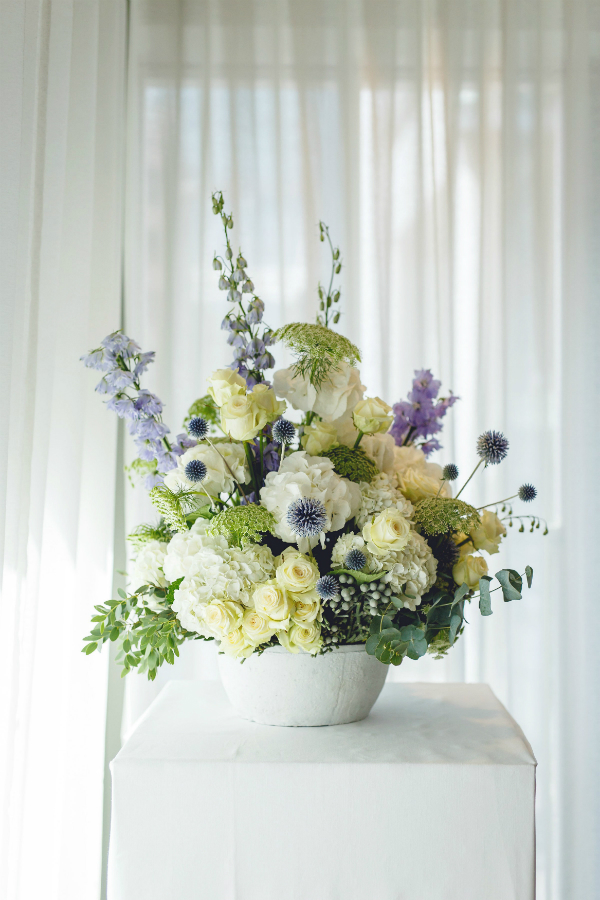 I couldn't help but share a few of the pics of her beautiful work!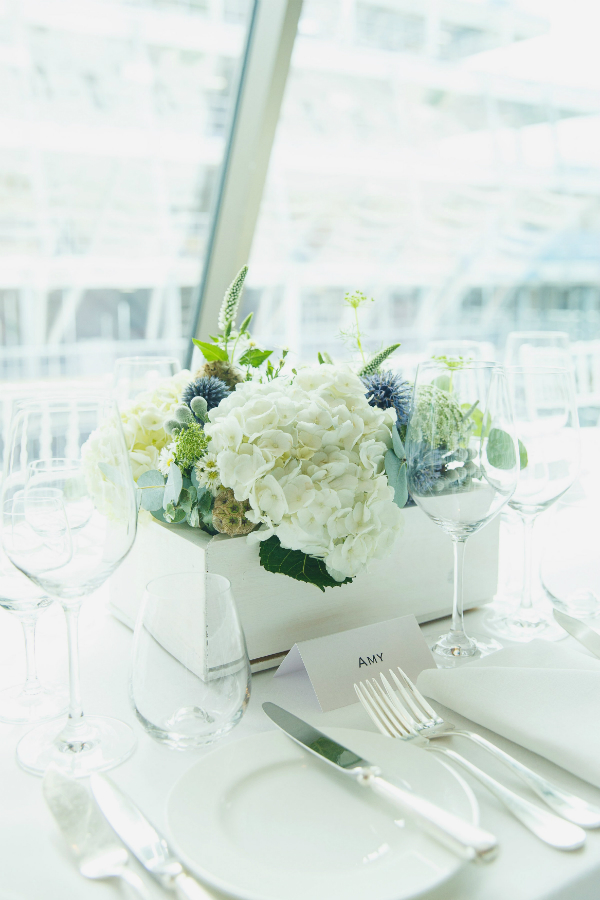 The florals also provided inspiration for the cake: big fluffy roses, brunia berries and hydrangea petals all handcrafted from sugar.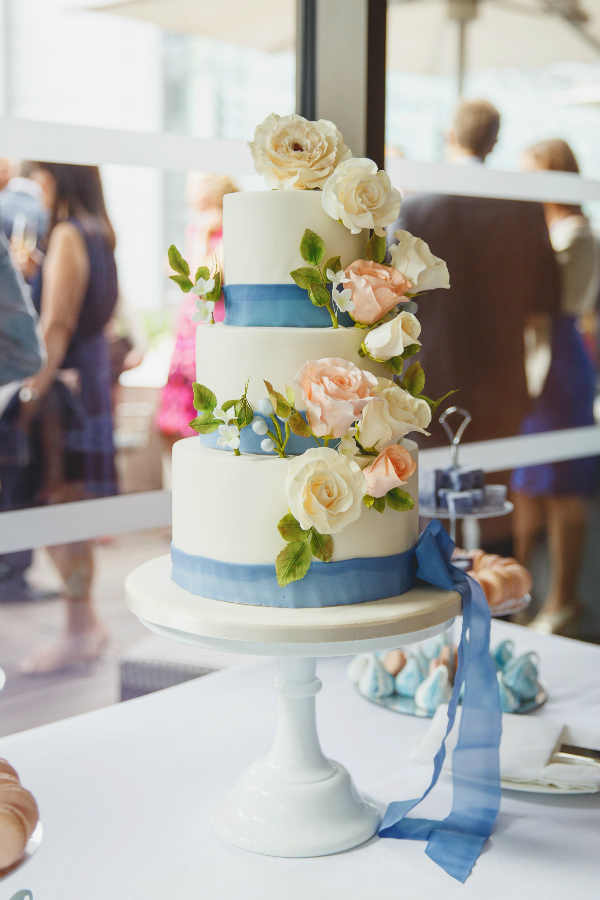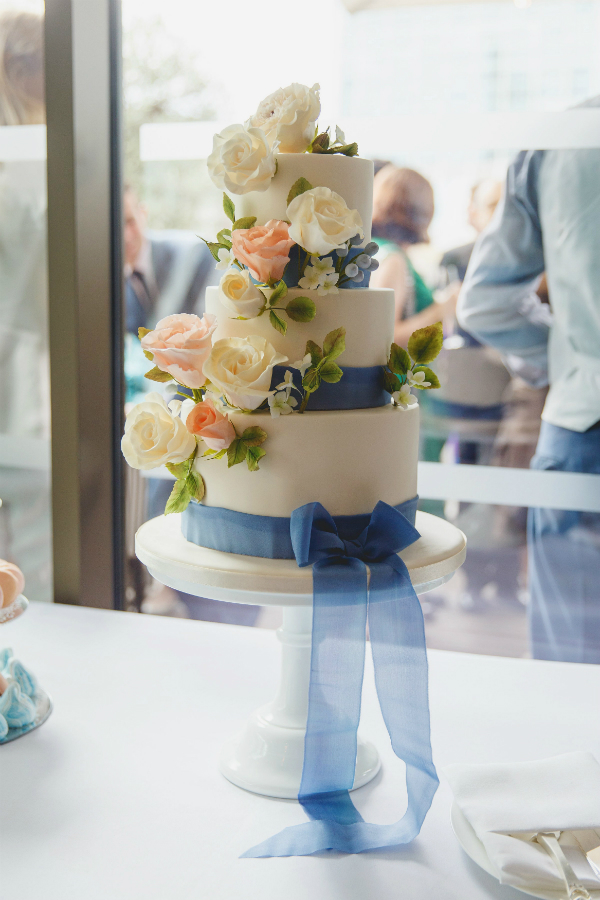 I commissioned LBC favourite, Kate Cullen, to make one of her pretty handpainted silk ribbons in wisteria blue to complete the cake. Kate created a bespoke colour to match the ribbon on the wedding invitations. The bride also contacted me before the wedding in need of some ribbon for her daughter's dress and so the little flower girl had a matching silk ribbon sash too!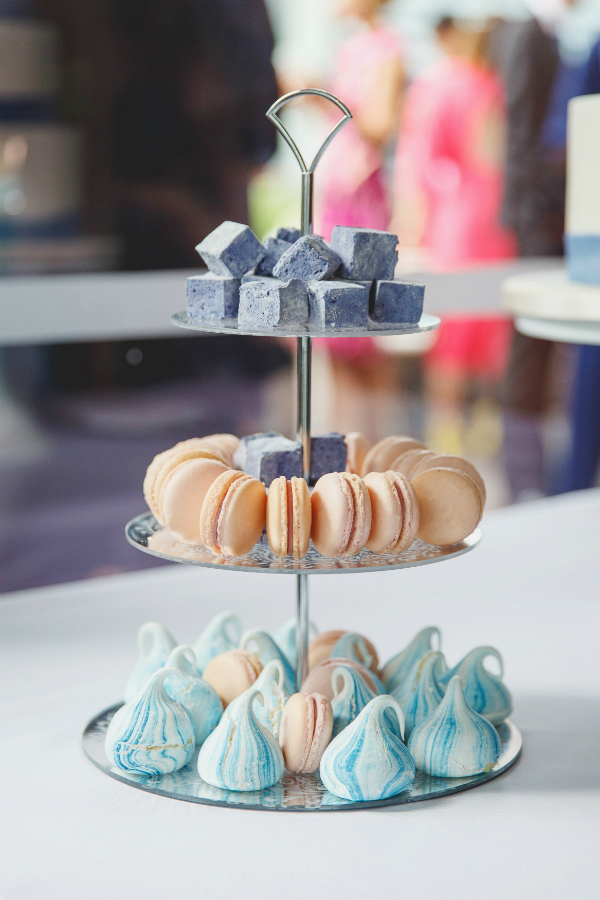 The couple opted for 3 tiers of perfumed pistachio and rose for the wedding cake and a selection of mini bites including blueberry marshmallows, raspberry macarons and vanilla meringues.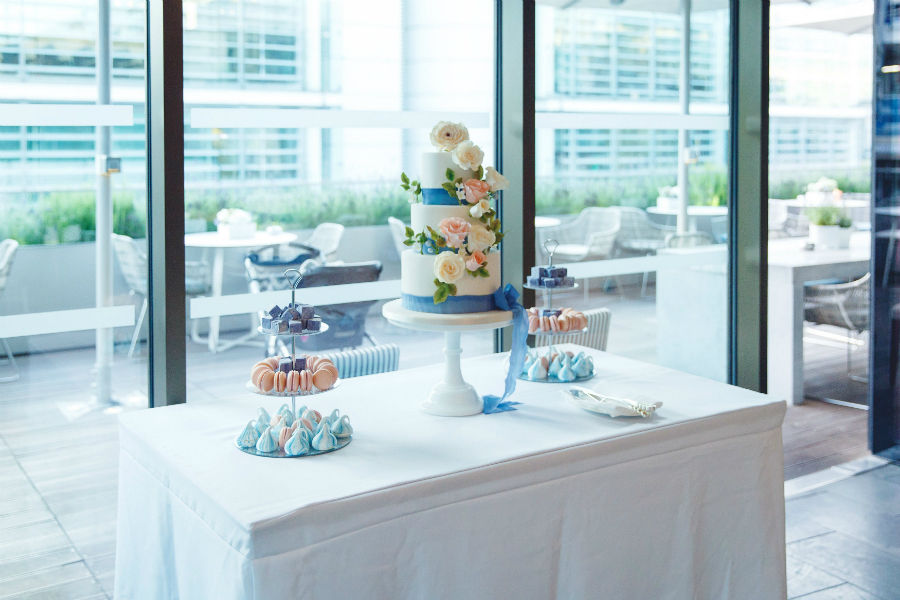 I love this cake cutting shot where you can see the bridesmaid peering in for the best view!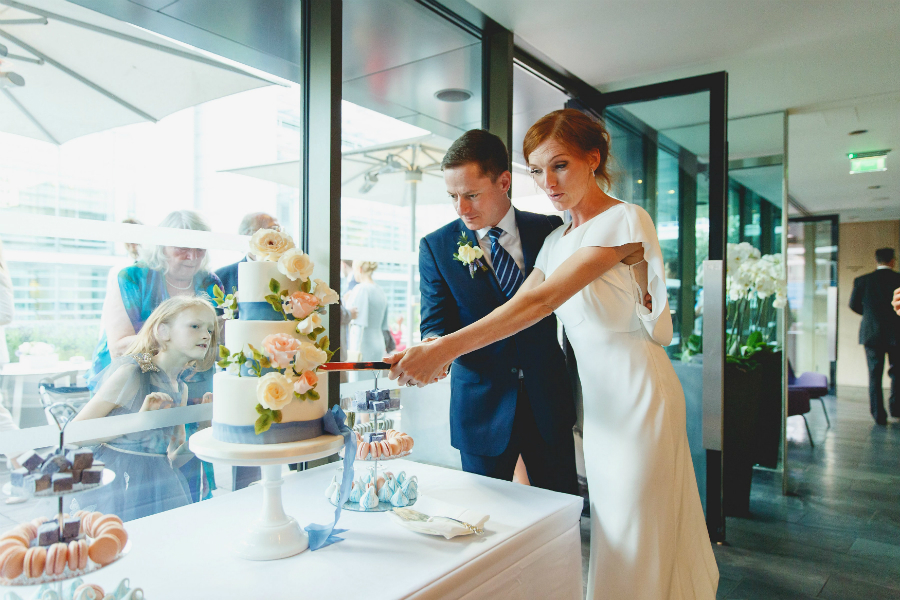 And just look at the bride's incredible dress… isn't she just the epitome of London wedding chic?