I'm a big fan of humous. However, it can be a little heavy on the calories and fat content, so when I was browsing on the
BBC GoodFood
website the other day and came across this "healthy alternative to hummous", I had to give it a go…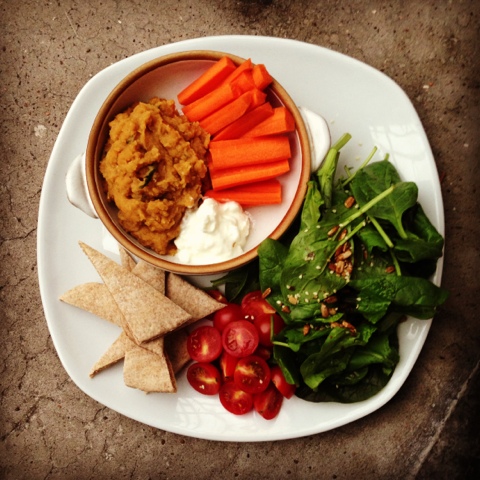 You can find the recipe
here
. The only change I made was replacing the thyme with a generous handful of Greek basil from my garden.
The Verdict…
It was so easy to make and seriously tasty! Delicious hot or cold and at only 200 calories for an extremely generous portion, easy on the waistline too. I had mine as part of a healthy dinner with lots of greens, cherry tomatoes, a wholemeal pitta, carrot sticks and a dollop of low-fat cottage cheese. It had a massive thumbs up from my fiance too so no doubt it will disappear pretty swiftly!
Change it up?
I think this dip would lend itself to many different spices to give it a different twist. Next time I might try an Indian version or a Moroccan one….hmmm decisions….