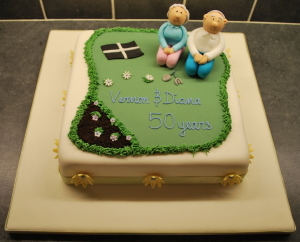 I made this gardening themed cake last week for the lovely Ashley over at Peach Trees for her Cornish grandparents' Golden Wedding Anniversary.
The cake was a chocolate sponge with vanilla buttercream and formed part of a magnificent tea party spread. Take a look at all of Ashley's hard work here and stay tuned to peachtreesandbumblebees.com for lots of the recipes for all the yummy baked goodies!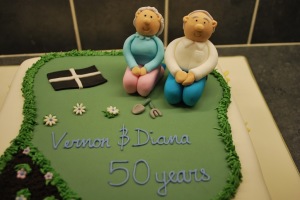 Finally, many congratulations to Vernon and Diana on fifty fabulous years of marriage!